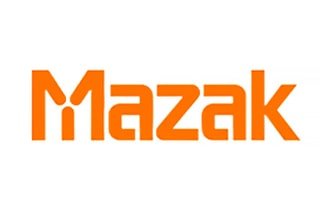 Yamazaki Mazak (China) Co., Ltd., one of the top ten brands of CNC machine tools, was established in Japan in 1919. The company is a leading machine tool manufacturer worldwide, specializing in providing comprehensive solutions for compound machining, five-axis machining, milling, turning, CNC systems, and automation.
As a renowned machine tool manufacturer, Yamazaki Mazak's products are known for their intelligence, versatility, automation, energy-saving, and environmental protection technologies, making significant contributions to various metal processing industries.
Since the 1970s, Mazak has been operating globally with 10 production bases located in Japan (5), the United States, the United Kingdom, Singapore, and China (2). The company has also established more than 70 technology and service centers worldwide.
Yamazaki Mazak (China) Co., Ltd. serves as the headquarters for Yamazaki Mazak in China, responsible for the unified management of the company's production, sales, and service. The headquarters includes three technical centers located in Shanghai (2008), Guangzhou, and Dalian (2010), which integrate exhibitions, spare parts, training, and technical support. Additionally, there are two technical service centers in Beijing and Chongqing, and sales outlets throughout the country.
The company also operates two intelligent network factories, Ningxia Little Giant Machine Tool Co., Ltd. (2000) and Yamazaki Mazak Machine Tool (Liaoning) Co., Ltd. (2013). On April 23, 2014, the Yamazaki Mazak China Service Center, an after-sales service facility, was established to provide high-quality after-sales service to Chinese customers.