1. Homag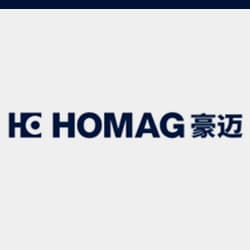 Country: Germany
Founded: 1960
About the company:
Homag Group is a world-renowned integrated solution supplier in the woodworking industry.
As a global enterprise, we have international production plants, sales and service companies.
Homag Group has about 6500 employees in more than 100 countries and more than 30% of the world market share.
Homag Group can provide customers with digital production solutions through data continuity from the sales end to the entire production process, as well as a broad software suite.
Our customers use the high-tech machines and equipment of Homag Group to produce living room and office furniture, kitchen furniture, solid wood and composite floors, windows, doors, stairs or integral wood structure houses.
Our supply ranges from single machine equipment for industrial enterprises to complete networked production lines for highly industrialized, customized furniture production.
The numerous services around the production machines and equipment, as well as the corresponding control software, make our services unique.
2. Biesse
Country: Italy
Founded: 1969
About the company:
BIESSE is a group business organization focusing on wood processing.
Since 1969, it has designed, produced and sold a series of comprehensive technologies and solutions for cooperative enterprises and many large manufacturers of furniture, doors, windows and wood building parts.
In recent years, the company is also very active in the field of plastic processing machinery, and has developed special solutions for this growing market.
Pursuing continuous improvement means investing in all components that support innovation on the basis of continuous progress.
BIESSE insists on innovation to provide excellent processing processes, products and services.
The group's main unique technical solutions include: 5-axis operating equipment with HSD motorized spindle, which can process parts with complex geometric shapes, AirForce system, panel edge bonding equipment to ensure unparalleled processing quality, double thrusters, exclusive patents of all Biesse beam saws, which realize the optimal management of production peaks, and bSuite software components, which enable operators to operate Biesse's machines without mastering special IT technology.
3. SCM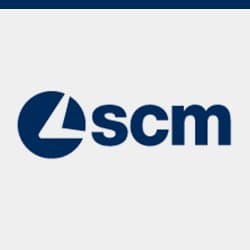 Country: Italy
Founded: 1935
About the company:
SCM Group is one of the woodworking machinery enterprises with high sales volume in the world.
Headquartered in Italy, the Group has 26 factories, 27 subsidiaries, 60 years of experience, and a total of 2 million machines of the Group are operating in the world.
It is one of the more active enterprises in the field of solid wood and plate processing.
The Group's brands include SCM, MORBIDELLI, STEFANI, IDM, GABBIANI, DMC, CELASCHI, SERGIANI and other brands.
The Group has 4000 employees, with an annual sales volume of 700 million euros.
70% of its products are exported to 120 countries through branches, dealers and agents.
SCM Group has strong economic strength and a global position in the industry.
Shenzhen Eastman Trading Co., Ltd. is one of the subsidiaries of $CM Group with rapid development.
SCM has many years of experience in the Chinese market, and our headquarters are located in Shenzhen and Beijing.
4. IMA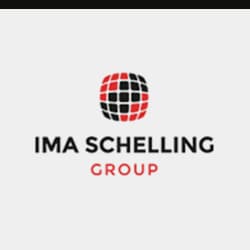 Country: Germany
Founded: 1951
About the company:
The global high-precision sawing technology enterprise Schelling Group of Austria and IMA Group of Germany, the global automatic edge banding, drilling and numerical control technology, were merged to form IMASchelling Group in 2015.
At present, the Group has 1320 employees worldwide, and the annual sales volume in 2015 was 250 million euros.
Founded in 1951 and headquartered in Lubeck, Northern Germany, IMA provides global professional panel furniture manufacturers with customized flexible production lines, advanced laser edge banding machines, drill rows and processing centers and other customized whole plant plans.
At present, IMA has 10 sales and service companies and more than 40 business partners in the world, with customers in more than 60 countries.
Since its establishment in 1917, Schelling Company of Austria has become the global leader in high-end precision sawing technology.
Located at the foot of the picturesque Alps in southern Austria, Schwarzach specializes in wood products and wood-based panel industry, as well as sawing and cutting of aviation industry, printed circuit boards, non-ferrous metals, steel, plastics and various advanced composite materials.
ThyssenKrupp Group of Germany, Siemens of Germany, Philips of the Netherlands, Volkswagen Group of Germany, Shanghai Commercial Aircraft Manufacturing Company Deng, and the world famous large enterprises are all Schelling's customers in the non wood field.
At present, the companies of Yima Xielin Group in China are Yima (Guangzhou) International Trade Co., Ltd. and Xielin (Changzhou) Trade Co., Ltd.
At present, the service outlets are located in Beijing, Guangzhou, Changzhou, Chengdu, and radiate across the country.
IMA Schelling Group provides timely and rapid services for Chinese customers and creates value for customers.
5. KDT
Country: China
Founded: 2006
About the company:
Guangzhou Hongya CNC Machinery Co., Ltd. (KDT) is an enterprise in China's woodworking machinery industry.
Through continuous independent innovation and steady and rapid development, KDT has become a representative brand of China's modern panel furniture machinery.
The company provides a full range of CNC panel furniture machinery equipment and a complete set of automated production line solutions, mainly producing edge banding machine series, sawing series, multi row drill series, machining center series and automated production equipment series.
The dealers and users of KDT brand are distributed in more than 40 countries and regions around the world.
Product quality and value creation are the company's solemn commitment to every furniture enterprise.
Because of the trust of customers, the company's sales revenue has maintained a steady growth in recent years.
KDT's core competitiveness is independent technology development and quality management system.
By introducing high-quality professionals at home and abroad, KDT has formed a strong team with continuous independent research and development capabilities.
In terms of quality management, the company has integrated a high assurance rate EP management system from parts production and procurement, complete machine assembly and commissioning to sales and service, and has established a number of modern and professional rack, sheet metal and parts manufacturing enterprises.
The procurement chain of some parts covers manufacturers in Europe, South Korea and other countries and regions.
6. Nanxing machine
Country: China
Founded: 1996
About the company:
Nanxing Equipment Co., Ltd., founded in May 1996, is a representative enterprise in China's woodworking machinery industry.
Nanxing Equipment has a long product line and a wide range of products. It can provide a package of solutions according to customer needs to create value for customers.
The overall solution launched by the company enables customers to upgrade from stand-alone mode to more flexible wired production, helping customers save labor, improve efficiency and win competitive advantages.
Nanxing Equipment has strong R&D and innovation capabilities and an international woodworking machinery R&D team.
The technology center of the company has been recognized as the provincial enterprise technology center of Guangdong Province and the engineering technology research and development center of numerical control woodworking machinery of Guangdong Province.
It has more than 200 patents for various inventions, utility models and appearance designs, and has participated in drafting the national industrial standards for numerical control woodworking machines.
As a leader in the domestic panel woodworking machinery manufacturing industry, Nanxing Equipment has rich customer resources and stable customer groups.
Domestic panel furniture enterprises with a certain scale are basically users of Nanxing products.
The company has established a distribution service network covering all major cities in China and facing overseas.
Its products are not only sold domestically, but also exported to Europe, North and South America, Australia, the Middle East, Southeast Asia, Africa and other countries and regions.
In the future, Nanxing Equipment will continue to focus on the R&D and manufacturing of panel woodworking machinery, focusing on numerical control and automation products, combining market demand, continue to improve existing products and develop new products, so that the product quality can match the international level, and make greater contributions to improving the equipment level of Chinese panel furniture enterprises.
7. MAS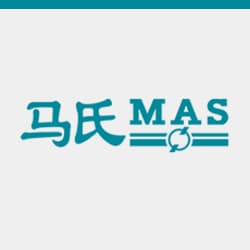 Country: China
Founded: 1994
About the company:
"Singapore and Malaysia" originated from the woodwork cooperatives in the 1970s and set sail in the 1990s.
It has been a long way for many years to forge ahead and build an aircraft carrier of solid wood machinery.
Over the years, MAS has been determined to innovate, and constantly embedded high-speed, precision, open, complex and other elements into woodworking machinery.
A large number of CNC, intelligent woodworking machinery products, such as vertebral, sawing, creative and drilling, have emerged in response to the situation, becoming close partners of tens of thousands of enterprises at home and abroad, fulfilling the corporate goal of "creating value for customers", and becoming a dark horse of China's woodworking machinery.
After years of hard work, the essence of all kinds of traditional Chinese furniture manufacturing has been inherited and carried forward under the fine manufacturing of MAS machinery, realizing MAS' ambition of "manufacturing China's ancient crafts with modern professional CNC machinery".
For many years, we have been concerned about the industry, honest operation, scientific research, brand service and social responsibility, and our achievements in all aspects have become the industry benchmark and industry brand.
8. HOLZ-HER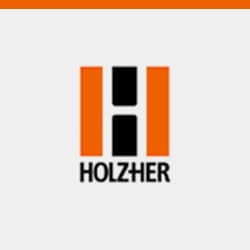 Country: Germany
Founded: 1905
About the company:
Germany Weili Group, the world's largest producer of solid wood machinery, was founded in 1905.
Relying on more than 100 years of experience in the field of solid wood processing, Weili Group has high-performance and cost-effective wood processing equipment and system solutions, as well as intelligent production solutions that create profits.
Adhering to the excellent quality of German machinery manufacturing, Weili Group has certain advantages in wood processing equipment and technology, such as solid wood processing milling, floor processing, finger jointing, European style wooden windows, wooden structures of wooden houses, etc.
In 2010, German Weili Group acquired German Haussel Company, and formally entered the field of panel furniture equipment.
In 1996, the German Weili Group set up a wholly-owned subsidiary in China – Mike Weili(Yantai) Machinery Co., Ltd.
The company is mainly responsible for the production and sales of high-tech woodworking machinery and equipment.
In addition to meeting the needs of the Chinese market, the products are also exported to all parts of the world.
Weili (Yantai) Wood Technology Co., Ltd. is another wholly-owned subsidiary invested by Weili Group in China in 2009.
It is a new professional marketing and service organization of Weili Group in China.
Relying on its century long experience in the field of solid wood processing and more than ten years of intensive cultivation in China's wood market, Weili China has a perfect marketing network, excellent expert team and professional service personnel.
It always adheres to technological innovation, continue to help customers optimize production processes, improve production efficiency, save labor and material yield, and improve product quality.
9. Unisunx
Country: China
Founded: 2000
Products: Cutting saw (sliding table saw) series, full series of edge banding machine, row drill series, electronic cutting saw series, CNC machining center engraving machine series
About the company:
Unisunx is one of the leading enterprises in the woodworking machinery industry.
The enterprise has three production bases: Qingdao Unisunx Woodworking Machinery Co., Ltd., Qingdao Unisunx Bote Woodworking Machinery Co., Ltd., and Qingdao Unisunx CNC Machinery Manufacturing Co., Ltd.
It is an important manufacturing base of panel furniture machinery such as CNC cutting machine, woodworking center, panel saw (sliding table saw), edge banding machine, multi row drill, etc. in China.
The enterprise also has a professional trading company – Qingdao Unisunx Import and Export Trade Co., Ltd. to provide comprehensive woodworking machinery solutions for overseas customers.
After decades of development, the production scale has reached more than 70000 square meters, with strong technical force and complete detection means.
The manufacturing plants are all located by the Jiaozhou Bay, close to the airport and port, providing guarantee for fast international and domestic logistics.
The factory has passed the 1SO9001 international system certification, and the main products have passed the CE safety certification.
The products are exported to more than 60 countries and regions in Europe, Russia, Southeast Asia, the Middle East, North America and Australia.
It has established a complete sales system and after-sales service system at home and abroad, with more than 150 agents at home and abroad.
10. Wellex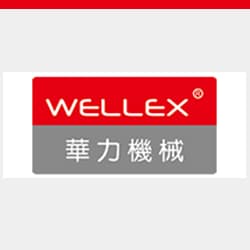 Country: China
Founded: 1995
About the company:
Dongguan Wellex Co., Ltd. is located in Dongguan, a famous historical and cultural city in Guangdong Province, on the east bank of the Pearl River Estuary.
It was registered in Dongguan Industrial and Commercial Bureau on December 21, 1995.
The company mainly engages in the production and sales of woodworking machinery and its accessories, cutting tools;
Wholesale and retail of water-based coatings, woodworking machinery and their spare parts;
Provide technical consultation, technical support and after-sales service for woodworking machinery.
There are 160 employees on the job. The company has established a stable cooperative relationship with many retailers and agents of Dongguan machinery and equipment companies. The company has a wide range of products, reasonable prices, and strong enterprise strength.
It values credit, abides by contracts, and ensures product quality.
It has won the trust of customers with its diversified business characteristics and the principle of small profits and quick turnover.
The company always pursues the corporate purpose of "integrity and realism, focus on service, and focus on satisfaction".
Vigorously follow the needs of customers and constantly carry out product innovation and service improvement.