The following is the ranking of the world's top 15 hydraulic press machine manufacturers and the best forging equipment suppliers.
1. Asai
Asai was founded in 1947 and has 100 employees.
Asai Sangyo Co. Ltd. manufactures and sells press machines.
The Company provides hydraulic press machines, die spotting press machines, and related components, as well as the inspection of press machines.
Asai Sangyo also offers machine assembly and parts manufacturing contracting services.
2. Beckwood
Beckwood is an American company established in 1976 to provide press and automation equipment to global manufacturers.
Products include a line of temperature controlled presses for compression molding and hot forming / SPF, triple sheet hydroforming presses, hydraulic ring expanders, hot joggle presses, and stretch forming machines.
Beckwood has developed a number of strategic technologies to maximize the productivity of its custom thermoforming solutions.
3. DEES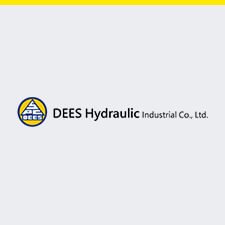 Dees is a Taiwan company, established in 1976, specializing in manufacturing all kinds of customized hydraulic machinery, which enjoys a high reputation in metal forming in the machinery manufacturing industry.
The main products include deep drawing press, clamping machine, bending machine and related hydraulic press.
4. Doerfer Companies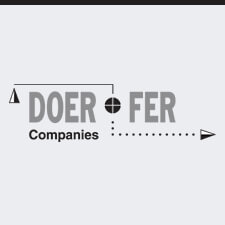 Doerfer companies is an American company with 580 employees and a production area of more than 650000 square feet. It mainly provides hydraulic press system technology through its subsidiary Williams White & company.
Williams white is the leading supplier of hydraulic press technology and presses in North America, providing 500 to 13000 tons of hydraulic press technology and presses for aerospace, forging, hydroforming, laminating, metalworking and forming applications.
5. Gasbarre
Headquartered in the United States, Gasbarre was founded in 1973 with more than 200 employees in seven locations to design and manufacture complete powder pressing and sizing presses for the powder metallurgy industry.
Gasbarre is able to provide equipment and services for all applications related to powder compaction and heat treatment, and has won a global reputation for its comprehensive services in the powder metallurgy, granular materials and heat treatment industries.
Today, 20% of Gasbarre's products are exported. Products include mechanical powder press, hydraulic powder press, isostatic powder press, sintering and brazing furnaces, vacuum and atmosphere furnaces, industrial heat treat equipment, and more.
6. Kojma
Kojma was founded in 1809 as a foundry.
The first hydraulic press in Japan was built in the early 19th century. Since then, Kojma has been developing and absorbing the latest technology and gradually accumulated experience as a manufacturer of pressure mechanism. Products include ring rolling mill, hydraulic forging press, hydraulic long plate forming press, plate forming press, hydraulic straightening press, high speed stamping press, high speed tryout press, scratch deep drawing press, tryout press, Die Spotting Press, rim forming press, etc.
7. Lasco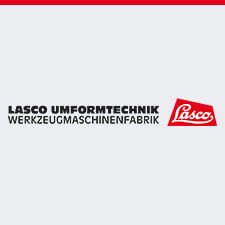 In 1863, Lasco was born in Germany with more than 160 years of machinery manufacturing experience from more than 1000 users in more than 50 countries in the world.
Lasco can provide users with the most modern forging equipment and forging production line.
Lasco has more than 300 employees, of which about 20% participate in design and development.
The world's first hydraulic die forging hammer was produced by Lasco in 1952.
Since then, Lasco has become the pioneer of forging hammer.
The new generation of high-efficiency and high-speed electro-hydraulic hammer is the result of continuous development and improvement over the past few decades.
Lasco's equipment is an ideal choice for hot forging, warm forging, cold forging, various extrusion and sheet forming.
8. Macrodyne
Macrodyne is a Canadian company established in 1996.
In the design and manufacture of up to 20000 tons of heavy and high-quality hydraulic press, automatic hydraulic press production line, automation system and mold processing equipment for molds of more than 100 tons.
It is the main manufacturer and supplier of power press, hydraulic press, press production line and die processing equipment.
The products are used for metal forming, hot stamping, deep drawing, compression forming, forging, extrusion, embossing, die clamping, hydraulic forming, elastic forming, superplastic forming, rubber forming, laminate, wood, etc.
9. Sanki Seiko
Founded in 1978, Sanki Seiko is a technology-oriented oil press manufacturer.
Its main products include reversing type Die Spotting Press, Die Spotting Press, tryout press, trimming press, molding press, hemming press, hot press, high speed deep drawing press.
Products are delivered to 17 countries and regions around the world, including North America, South America, the European Union and Asia.
The worktable of the company's products can be processed to 5000mmx2500mm, and the mold test pressure can be stepless and variable to 1000 tons.
10. Schuler
Schuler, a German company founded in 1839, is a technology pioneer in the field of metal and composite forming equipment.
The company has production bases in Germany, Switzerland, Brazil, the United States and China, branches in 40 countries / regions, and has its own sites and representative offices.
As of 2016, the company had more than 6600 employees.
The company has obtained more than 600 patents.
11. Siempelkamp
Siempelkamp is a German company founded in 1883, focus on three main divisions: machine and plant engineering, foundry technology, and engineering and services.
Siempelkamp machine and plant engineering is a systems supplier of press lines and complete plants for the wood-based panel industry, the metal forming industry as well as the composite and rubber industry.
12. SMS Meer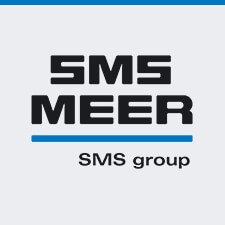 SMS Meer is a company under SMS gruop.
Founded in 1872 and headquartered in Germany, SMS Meer is a leading manufacturer of metallurgical equipment in the world.
The equipment is used for industrial processing of metal materials such as steel, aluminum and non-ferrous metals.
SMS Meer has a total of 2400 employees, more than half of which are in the headquarters of the German company.
Through continuous growth in organizational structure and mergers and acquisitions of well-known enterprises, SMS Meer has become a leading equipment supplier in the field of metal forming and processing.
The company's technical services cover all products and provide customers with all-round technical support after equipment acceptance.
13. Tianduan Press
Tianduan press is a Chinese company founded in 1966.
The company mainly produces plate shears, bending machines, hydraulic presses, plate rolling machines and complete sets of JCOE large-diameter longitudinal submerged arc welded pipe equipment.
There are five categories, 20 series and more than 200 specifications.
The products are widely used in machinery manufacturing, metallurgy, petrochemical, electric power, wind power generation, aerospace, national defense and military industry, automobile, railway, ship, oil and gas transportation and other fields.
14. Xuduan Group
Xuduan group is a Chinese company founded in 1951.
Products include mechanical press, CNC servo press, hydraulic press, etc.
The company has 21 marketing branches and 40 offices across the country, with more than 100 people directly engaged in marketing and after-sales service.
15. Yangli Group
Yangli group is a Chinese company founded in 1966.
It covers an area of 1670 Mu and has more than 4000 employees.
It has long been committed to the R & D and manufacturing of various medium and high-end sheet metal processing equipment and intelligent production lines such as stamping, sheet metal, forging and laser.
It is one of the medium and high-end metal forming equipment manufacturing enterprises with the largest scale, the most complete categories and the strongest comprehensive strength in China.
The group has three manufacturing bases and five production divisions;
It has a modern standard workshop of 600000 square meters and various high-precision and cutting-edge processing equipment, has an annual production capacity of 30000 sets of complete machines and has the ability to provide complete solutions for medium and high-end sheet metal processing.