CNC lathe and turning center is a high-precision, high-efficiency automated machine tool.
Equipped with multi-station turret or power turret, the machine tool has a wide range of processing performance, with linear interpolation, circular interpolation of various compensation functions, and plays a good economic effect in the mass production of complex parts.
The CNC machine tools on the market can be described as a wide variety, if the purchase is not good, the later use and maintenance are very troublesome and time-consuming.
For this reason, we have collected the world's top 10 lathe machine manufacturers, hoping to help you buy the right CNC lathe.
The following ranking is according to the first letter of the brand, does not represent the strength of the enterprise ranking.
1. Amada
AMADA, founded in 1946 in Japan, is a world-renowned machine tool manufacturer and a large multinational company specializing in sheet metal processing machinery such as CNC punching machines, bending machines, shearing machines, laser cutting machines, etc.
In terms of market scale, product structure, product technical performance and comprehensive management system, Amada has gradually formed a group listed company that integrates product development, design, manufacturing, education, training and after-sales service and has a marketing network.
Amada has 83 branches in all continents of the world and its products are sold to more than 100 countries and regions worldwide.
The reason why AMADA's products are welcomed and favored by users all over the world is that it has a rational mechanical structure.
Its imitation-automation technology provides users with a simplified processing guarantee, enabling AMADA's products to be sold worldwide, and the company's annual sales have reached 200 billion yen.
2. DMG MORI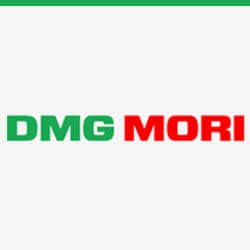 DMG MORI was formed in 2013 through the merger of Mori Seiki, a large Japanese machine tool manufacturer, and DMG MORI, a well-known brand of CNC machine tools, offering new technologies and solutions in the machine tool sector.
DMG MORI combines German and Japanese machine tool manufacturing traditions.
The DMG MORI brand combines the strengths of 65 years of MORI SEIKI and 143 years of DMG behind the brand.
By integrating sales and service, DMG MORI offers a wide range of products and a unique market image.
The cooperation covers sales and all technical service areas, such as customer service, training courses and technical support.
Approximately 7,400 employees from 164 national and international sales and service centers in 76 countries assist their customers.
3. DMTG
Founded in 1948, it is a subsidiary of China General Technology Group.
It is a large flexible manufacturing system and automation of complete sets of technology and equipment, CNC machine tool development and manufacturing base in China.
It is especially famous for its CNC machine tools.
Formerly known as Dalian Machine Tool Factory, was founded in 1948.
In 1995, with the Dalian Machine Tool Factory as the core, the main state-owned machine tool enterprises in Dalian were merged as a whole – Dalian Machine Tool Group
In 2000, Dalian Research Institute of Combined Machine Tools, formerly directly under the Ministry of Machinery, joined the group as a whole.
Since 2002, it has successively merged and acquired three old foreign machine tool companies such as Ingersoll Production Systems (USA), Crankshaft Company and Zimmermann (Germany), and established eight joint ventures with the USA, Germany, Japan, Switzerland and South Korea.
4. EMAG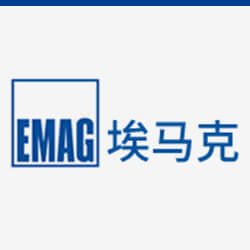 Founded in 1867 in Germany, the founder of inverted vertical lathe, the world's leading manufacturer of CNC inverted machine tools, mainly engaged in the series of CNC machine tools research and development, production and sales of high-tech enterprises.
The origins of EMAG go back to 1867, when the company was founded as a cast iron and machine tool manufacturer in Bautzen, Saxony.
In 1952 the company was rebuilt in a new location between Stuttgart and Ulm, not far from the present-day company building in Salach.
After the rebuilding, the company began to manufacture lathes, and in 1992 the first EMAG vertical lathe was built.
The EMAG vertical lathe differs from a horizontal lathe in that it grips the workpiece via the spindle.
This method of loading and unloading is more cost-efficient than the traditional gantry grippers and is therefore more reliable and suitable for high-precision mass production.
Over the last 30 years, the EMAG machines have developed into complex machines for turning, drilling, boring, milling, grinding, hobbing and laser machining.
The increasing demands placed on production hardware and technology for series production have led to the development of multifunctional, integrated production and machining centers.
Today, the EMAG Group's products cover two-thirds of all-round and non-round parts in the automotive industry.
In addition to the three production sites in Germany, the EMAG Group is represented worldwide by 29 brand-name subsidiaries.
Exports account for approximately 69% of the company's turnover.
5. JIER
Founded in 1937, a well-known manufacturer of stamping equipment, a large scale manufacturing base of forging and pressing equipment and large heavy metal cutting machine tools.
Jinan No.2 Machine Tool was founded in 1937 and is wholly state-owned.
It developed gantry planer and mechanical press in 1953 and 1955 respectively.
The development of the world's largest gantry planer in the 1960s.
The development of flat broaching machines with cylinder blocks in the 1970s.
In the 1980s, the company made outstanding contributions to the development of China's automobile industry from the truck era to the car era.
In the different periods of national economic construction, the enterprise has developed more than 600 kinds of products and provided important equipment support for various industries and fields of the country.
The enterprise is a large scale manufacturing base of forging equipment and large and heavy metal cutting machine tools in China, mainly producing forging equipment, CNC metal cutting machine tools, automation equipment, casting machinery, CNC cutting equipment, etc., widely used in automotive, aerospace, rail transportation, energy, ships, metallurgy, molds, engineering machinery and other industries, and exported to more than 60 countries and regions in the world.
6. MAKINO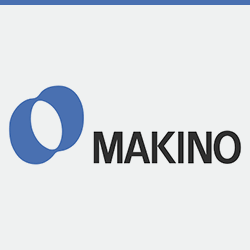 Tsunezo Makino established the company in 1937, specializing in the production of Type 1 vertical milling machines.
Makino developed the CNC milling machine in 1958 and the Japanese machining center in 1966.
The company was listed on the Tokyo Stock Exchange in 1971 with a registered capital of 1 billion yen.
In 1978, the company acquired a reciprocal interest in Heidenreich & Harbeck Werkzeugmaschinefabrik, Germany, and introduced locally produced Makino machine tools to the European market.
In 1981, the company acquired LeBLond Machine Tools, Inc. of the U.S. and changed its name to LeBLond Makino Machine Tools, Inc. and quickly launched its locally produced machine tools into the market, realizing localization of production and sales.
In 1980, Makino developed a CNC EDM machine and a DMS commercial automatic die and mold machining system, and launched them on the market.
Makino J. was founded in 1993 to provide flexible production solutions for the automotive, aerospace and other specialized machining industries.
7. Mazak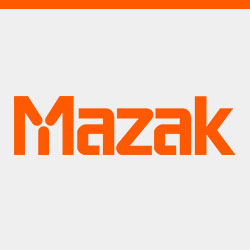 Founded in 1919, the company manufactures compound turning and milling centers, 5-axis machining centers, vertical/horizontal machining centers, FMS flexible production systems, CNC units, laser cutting machines, and production support software.
As a world-renowned machine tool manufacturer, Yamazaki Mazak's products are well known in the industry for their intelligent, complex, automated, energy-saving and environmentally friendly technologies, contributing to many industries in the field of metalworking.
As a global company, MAZAK has been operating internationally since the 1970's.
Currently, there are 10 production sites around the world, located in Japan (5), the United States, the United Kingdom, Singapore, and China (2).
In addition, Yamazaki MAZAK has more than 70 technical centers and service centers in locations around the world.
8. OKUMA
Established in 1918 in Japan as an all-in-one supplier of machine tools and control devices, mainly engaged in the research and development, production and sales of machine tools and CNC systems.
Okuma Corporation, one of Japan's largest CNC machine tool manufacturers, with a history of more than 100 years, mainly produces general-purpose CNC lathes and machining centers, and develops and manufactures its own OSP CNC devices, known for their high rigidity, efficiency, stable precision, long life, and ease of operation.
Ltd. (Taiwan), Okuma Technology (Thailand) Co., Okuma Australia, Okuma Machine Tools (Shanghai) Co.
9. SMTCL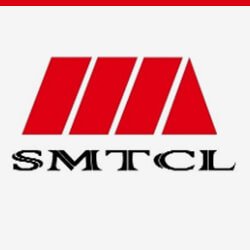 Established in 1935, famous brand of machine tools, known for its excellent quality, large listed company, a large domestic comprehensive lathe manufacturing base.
Shenyang Machine Tool Co., Ltd. was founded in May 1993.
In July 1996, it was listed for trading on the Shenzhen Stock Exchange.
The company is a subordinate enterprise of Shenyang Machine Tool (Group) Co.
Shenyang First Machine Tool Factory was founded in 1935. For more than 60 years, through continuous technical transformation and technological innovation, it has become a large scale comprehensive machine tool manufacturer and a leading manufacturer in China.
The factory has supplied nearly 300,000 sets of metal cutting equipment to domestic and foreign manufacturing industries since it went into operation, and is known for its excellent quality.
Since 2010, Shenyang Machine Tool Co., Ltd. has insisted on adopting new technology and new materials to improve product quality.
10. TRUMPF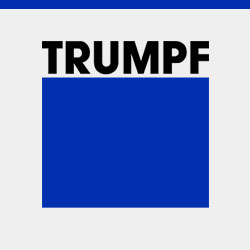 Founded in 1923 in Germany, the company specializes in the production and sale of CNC sheet metal working machines and medical equipment.
The company specializes in the production and sale of flatbed laser machines and accessories.
The Trumpf Group is a family business.
Conclusion
After reading the above content, I believe you have known the 10 best lathe manufacturers in the world.
However, you may still want to know, who is the best lathe brand?
In fact, when we discuss the "best", we should first give the "best" an object, such as the best machine quality, the best service, the best price-performance ratio, the highest sales revenue, and the strongest R&D strength.
With different evaluation standards, the ranking of the top 10 lathe manufacturers is also different.
At the same time, with the development of time and the progress of enterprises, this ranking has been changing.
To put it another way, if you knew the best lathe company, would you buy it from him?
Not necessarily, because the price may be several times higher than others.
Price alone may scare you off.
Therefore, I want to say that the lathe manufacturer that best suits your needs is the "best" for you.
If you just need to buy a lathe suitable for your workshop, please contact us to get a quote.