The CNC Lathe and Turning Center is a high-precision and high-efficiency automated machine tool that is equipped with either a multi-station turret or a power turret.
With this equipment, it has a broad range of processing capabilities, including linear and circular interpolation and various compensation functions, making it highly efficient in producing complex parts in large quantities.
However, the vast array of CNC machine tools in the market can make it challenging to purchase the right one, leading to difficulties in later use and maintenance.
To help you make an informed decision, we have compiled a list of the top ten lathe machine manufacturers worldwide.
Before we dive into the list, let's learn some other information about lathe machine.
Definition and Working Principle
A lathe machine is a machine tool that rotates a workpiece around a fixed axis while various cutting tools remove material to form a desired shape.
The primary purpose of a lathe machine is to produce cylindrical, conical, or spherical surfaces with a high degree of accuracy and precision.
Lathe machines have been in use since ancient times, and their modern counterparts incorporate advanced technology for improved performance and efficiency.
Types of Lathe Machines
Engine Lathe: The most common type of lathe, an engine lathe is designed for general-purpose machining. It has a broad range of applications and can perform various operations such as turning, facing, threading, and knurling.
Turret Lathe: A turret lathe is designed for high-speed production work and is characterized by a hexagonal turret mounted on the carriage. The turret holds multiple cutting tools, allowing for quick tool changes and reduced setup times.
CNC Lathe: Computer Numerical Control (CNC) lathes are highly automated machines that utilize computer programming for precise and accurate machining. CNC lathes offer increased productivity, efficiency, and flexibility compared to their manual counterparts.
Other Specialized Lathe Machines: There are many specialized lathe machines designed for specific applications, such as vertical lathes, gap bed lathes, and swiss-type lathes.
Key Components and Features
Bed: The bed is the foundation of the lathe machine, providing support and stability. It ensures proper alignment and rigidity for the headstock, tailstock, and carriage.
Headstock: The headstock houses the spindle and its driving mechanism. It also contains the gear system, which regulates the spindle speed.
Tailstock: The tailstock supports the other end of the workpiece and can be adjusted to accommodate varying lengths. It can also hold tools for drilling, reaming, or tapping operations.
Carriage: The carriage moves along the bed, providing support and motion to the cutting tool. It typically consists of a saddle, cross-slide, and compound rest.
Tool Post: The tool post is mounted on the carriage and holds the cutting tool securely in place during machining operations.
Factors to Consider When Choosing a Lathe Machine Manufacturer
Technical Expertise and Experience:
A manufacturer with a proven track record in lathe machine production and innovation will likely provide high-quality, reliable machines.
After-sales Support and Maintenance Services:
A manufacturer that offers comprehensive after-sales support, including maintenance services and technical assistance, will ensure the longevity and performance of your investment.
Availability of Spare Parts and Consumables:
Choose a manufacturer with readily available spare parts and consumables to minimize downtime and maintain productivity.
Training and Educational Resources:
A manufacturer that provides training and educational resources will help you maximize the potential of your lathe machine and ensure operator safety.
Cost and Financing Options:
Consider the total cost of ownership, including the initial purchase price, maintenance, and consumables. Select a manufacturer that offers competitive pricing and flexible financing options.
Industry Reputation and Certifications:
A reputable manufacturer with industry certifications will likely adhere to high-quality standards, ensuring the reliability and performance of their products.
Top 10 Lathe Machine Manufacturers
Please note that this ranking is based solely on the first letter of the brand name and does not reflect the strength of the enterprise.
1. Amada
AMADA, established in 1946 in Japan, is a renowned global machine tool manufacturer and a large multinational corporation specializing in sheet metal processing machinery, including CNC punching machines, bending machines, shearing machines, and laser cutting machines.
With its extensive market scale, diverse product lineup, superior technical performance, and well-organized management system, Amada has transformed into a publicly-listed group company that integrates product development, design, manufacturing, education, training, and after-sales services.
It has a global marketing network and is highly favored by customers worldwide.
Amada has 83 branches across the world, and its products are sold in more than 100 countries and regions.
The reason for its popularity is due to its rational mechanical design and user-friendly automation technology, which simplifies processing and results in annual sales of 200 billion yen.
2. DMG MORI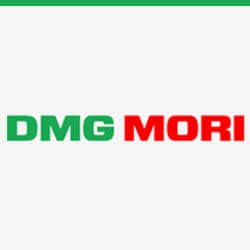 DMG MORI was established in 2013 through the merger of Mori Seiki, a renowned Japanese machine tool manufacturer, and DMG MORI, a well-regarded brand in the CNC machine tool industry known for its cutting-edge technologies and solutions.
The DMG MORI brand combines the best of both German and Japanese machine tool manufacturing traditions. It embodies the strengths of its 65-year heritage from MORI SEIKI and its 143 years of experience with the DMG brand.
By integrating its sales and service, DMG MORI offers a comprehensive range of products and a unique market presence.
The company's offerings encompass all aspects of sales and technical service, including customer service, training, and technical support.
With a workforce of approximately 7,400 employees at 164 national and international sales and service centers in 76 countries, DMG MORI is committed to providing outstanding support to its customers.
3. DMTG
Founded in 1948, Dalian Machine Tool Group is a subsidiary of China General Technology Group and a leading provider of flexible manufacturing systems, complete automation technology, and equipment.
The company is widely recognized for its expertise in CNC machine tools.
The company was originally established as the Dalian Machine Tool Factory in 1948 and was later merged with other state-owned machine tool enterprises in Dalian to form the Dalian Machine Tool Group in 1995, with the Dalian Machine Tool Factory as its core.
In 2000, the Dalian Research Institute of Combined Machine Tools joined the group.
Since 2002, Dalian Machine Tool Group has expanded through the merger and acquisition of three established foreign machine tool companies, such as Ingersoll Production Systems (USA), Crankshaft Company and Zimmermann (Germany), and has established eight joint ventures with partners in the USA, Germany, Japan, Switzerland, and South Korea.
4. EMAG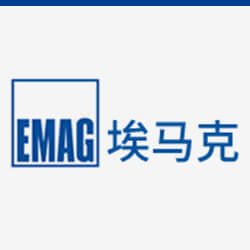 EMAG was founded in Germany in 1867 as the creator of the inverted vertical lathe.
Today, it is a top manufacturer of CNC inverted machine tools and a high-tech company specializing in research, development, production, and sales of CNC machine tools.
EMAG's roots date back to 1867, when the company was established as a cast iron and machine tool manufacturer in Bautzen, Saxony.
In 1952, the company moved to its new location near Stuttgart and Ulm, close to its current headquarters in Salach.
After the move, the company started producing lathes, and in 1992, it constructed its first EMAG vertical lathe.
Unlike horizontal lathes, EMAG vertical lathes hold the workpiece using its spindle, making the loading and unloading process more cost-effective and suitable for high-precision mass production.
In the last 30 years, EMAG's machines have developed into multi-functional, integrated production and machining centers for turning, drilling, boring, milling, grinding, hobbing, and laser machining.
Today, EMAG's products serve two-thirds of all-round and non-round parts in the automotive industry. In addition to its three production sites in Germany, EMAG has a global presence.
5. JIER
Founded in 1937, Jinan No.2 Machine Tool is a well-known manufacturer of stamping equipment and a large-scale manufacturing base of forging and pressing equipment, as well as large heavy-metal cutting machine tools. The company is wholly state-owned.
In 1953 and 1955, Jinan No.2 Machine Tool developed the gantry planer and mechanical press, respectively.
In the 1960s, the company developed the world's largest gantry planer.
The 1970s saw the development of flat broaching machines with cylinder blocks.
In the 1980s, the company made significant contributions to the development of China's automobile industry, transitioning from the truck era to the car era.
Over different periods of national economic construction, the company has developed over 600 products and provided essential equipment support for various industries and fields in the country.
Jinan No.2 Machine Tool is a leading manufacturer of forging equipment and large heavy-metal cutting machine tools in China.
Its products include forging equipment, CNC metal cutting machine tools, automation equipment, casting machinery, CNC cutting equipment, and more.
These products are widely used in industries such as automotive, aerospace, rail transportation, energy, shipbuilding, metallurgy, molds, and engineering machinery and are exported to over 60 countries and regions worldwide.
6. MAKINO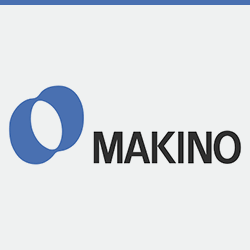 Tsunezo Makino founded the company in 1937, specializing in the production of Type 1 vertical milling machines.
In 1958, Makino introduced the CNC milling machine and in 1966, they developed the Japanese machining center.
The company was listed on the Tokyo Stock Exchange in 1971, with a registered capital of 1 billion yen.
In 1978, Makino acquired a reciprocal interest in Heidenreich & Harbeck Werkzeugmaschinefabrik in Germany, and began selling their locally produced machine tools in the European market.
In 1981, they acquired LeBLond Machine Tools, Inc. in the US and renamed it LeBLond Makino Machine Tools, Inc.
They quickly launched their locally produced machine tools into the market, achieving localization of production and sales.
In 1980, Makino developed a CNC EDM machine and a DMS commercial automatic die and mold machining system, which were introduced to the market.
In 1993, Makino J. was established to provide flexible production solutions for industries such as automotive, aerospace, and specialized machining.
7. Mazak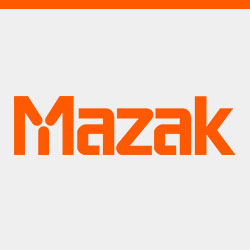 Founded in 1919, Yamazaki Mazak is a renowned manufacturer of compound turning and milling centers, 5-axis machining centers, vertical and horizontal machining centers, FMS flexible production systems, CNC units, laser cutting machines, and production support software.
The company's products are recognized for their intelligent, complex, automated, energy-efficient, and environmentally friendly technologies, making significant contributions to various metalworking industries.
As a global company, Mazak has been operating internationally since the 1970s and currently operates ten production sites across the world in Japan (five), the United States, the United Kingdom, Singapore, and China (two).
The company also has over 70 technical and service centers located in different locations worldwide.
8. OKUMA
Established in 1918 in Japan, Okuma Corporation is a well-known all-in-one supplier of machine tools and control devices.
With over 100 years of history, the company is one of Japan's largest manufacturers of CNC machine tools, specializing in research, development, production, and sales.
The company mainly produces general-purpose CNC lathes and machining centers, and develops and manufactures its own OSP CNC devices, which are known for their high rigidity, efficiency, stable precision, long life, and ease of operation.
Okuma has a global presence with branches in Taiwan, Thailand, Australia, and Shanghai, China.
9. SMTCL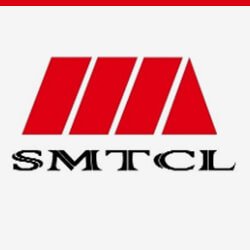 Established in 1935, Shenyang Machine Tool Co., Ltd. is a well-known brand of machine tools known for its excellent quality and is a large listed company. It is also a comprehensive lathe manufacturing base in China.
The company was established in May 1993 and was listed on the Shenzhen Stock Exchange in July 1996. It is a subsidiary of Shenyang Machine Tool (Group) Co.
The Shenyang First Machine Tool Factory was established in 1935 and has been a leading manufacturer in China for over 60 years through continuous technical transformations and technological innovations.
Since its operation, the factory has supplied nearly 300,000 sets of metal cutting equipment to both domestic and foreign manufacturing industries and is renowned for its high quality.
In recent years, since 2010, Shenyang Machine Tool Co., Ltd. has been focused on improving product quality through the adoption of new technologies and materials.
10. TRUMPF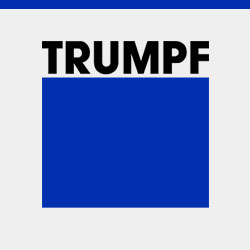 Founded in 1923 in Germany, the Trumpf Group specializes in producing and selling CNC sheet metal working machines and medical equipment, with a focus on flatbed laser machines and accessories. The company is a family-run business.
FAQs
What is a lathe machine used for?
A lathe machine is used for shaping and cutting workpieces by rotating them around a fixed axis while various cutting tools remove material to achieve the desired shape. Common operations performed on a lathe include turning, facing, threading, and knurling. Lathes are widely used in industries such as automotive, aerospace, and manufacturing.
How do I choose the best lathe machine for my needs?
To choose the best lathe machine for your needs, consider factors such as the size and material of the workpiece, required precision and accuracy, the complexity of the operations, and your budget. You should also evaluate the available space in your workshop and consider the lathe's power requirements.
What is the difference between a manual and CNC lathe?
A manual lathe requires the operator to manually control the cutting tools and feed rates during the machining process. In contrast, a CNC lathe uses computer programming to control the cutting tools and feed rates automatically, resulting in increased precision, accuracy, and productivity. CNC lathes are typically more expensive than manual lathes but offer greater flexibility and efficiency.
How do I maintain my lathe machine?
Proper maintenance of your lathe machine is essential to ensure its longevity and performance. Regular maintenance tasks include cleaning and lubricating the machine, checking for wear and damage on components, replacing worn-out parts, and ensuring proper alignment of the machine. Always follow the manufacturer's guidelines and recommendations for maintenance.
How can I improve the efficiency of my lathe machine?
To improve the efficiency of your lathe machine, ensure proper maintenance, use high-quality cutting tools and materials, optimize cutting parameters, and implement efficient workholding methods. Additionally, proper operator training and adherence to safety guidelines can significantly contribute to overall efficiency.
Are there safety precautions to follow while operating a lathe machine?
Yes, there are safety precautions to follow when operating a lathe machine. Some important safety measures include wearing appropriate personal protective equipment (PPE), avoiding loose clothing or jewelry, keeping the work area clean and organized, and following the manufacturer's operating instructions. Always ensure that the machine is properly maintained and that safety features are in place and functioning correctly.
Can I retrofit my manual lathe to a CNC lathe?
Yes, it is possible to retrofit a manual lathe to a CNC lathe, but the process can be complex and expensive. Retrofitting typically involves installing a CNC control system, motors, and sensors to replace the manual controls. The overall cost and feasibility of retrofitting will depend on the specific lathe model and the desired level of CNC functionality.
Where can I find reputable lathe machine manufacturers?
To find reputable lathe machine manufacturers, conduct thorough research using resources such as industry publications, online forums, and trade shows. Seek recommendations from professionals within your industry and read customer reviews to gain insights into the quality and performance of various manufacturers' products.
Conclusion
After reading the content above, you should now have a clear understanding of the top 10 lathe manufacturers in the world.
However, you may still be wondering which brand is the best for lathes.
When discussing the "best," it's important to define what aspect is being referred to, such as machine quality, customer service, price-performance ratio, sales revenue, or research and development strength.
The ranking of the top 10 lathe manufacturers will vary based on different criteria and can change over time due to the progress of companies and advancements in technology.
Even if you know the top lathe company, you may not necessarily choose to buy from them if their prices are too high.
Therefore, it's important to remember that the best lathe manufacturer for you is the one that meets your specific needs and requirements.
If you're in the market for a lathe that fits your workshop, feel free to reach out to us for a quote.