The following 5 best turret punch press manufacturers will be a good reference for you to select the right machine supplier.
1. Amada
Amada was founded in Japan in 1946 and has 5,899 employees worldwide. It is a large multinational company specializing in the production of sheet metal processing machinery. The company has 83 branches in all continents of the world, and its products are marketed in more than 100 countries and regions around the world.
The intelligent automatic sheet metal processing center developed and manufactured by the company in the 1990s has set a precedent for the intelligent processing of the world sheet metal industry and won the highest technological invention award in Japan. Products include CNC punch, bending machine, plate shearing machine, laser cutting machine, and other sheet metal processing machinery.
Amada's turret punch attaches great importance to details and handles them humanely, and the systems are Amada's own, which is very reasonable. The utility model has the advantages of high precision and can ensure the precision of pressure for small quantity production. The disadvantage is that the price is high, and the mold used is Amada's own.
2. ERMAKSAN
Ermaksan, founded in 1965 with more than 700 employees, is a leading exporter, manufacturer, and supplier of Turkish CNC machine tools. Ermaksan enjoys a high reputation in the market with high-quality hydraulic bending machines, punches, and other products. With years of experience and brand awareness, Ermaksan has become one of the leading companies in its punch series.
ETP-s CNC servo turret punch is famous for its quality without hydraulic servo driver structure and integrates globally recognized electronic and mechanical components into one machine.
3. Muratec
Muratec, founded in 1935, is a prominent machinery manufacturer in Japan. The company's products are mainly distributed in six different business divisions, including automatic logistics systems, dust-free automation systems, lathe machinery, sheet metal machinery, fiber machinery, and digital multifunction peripherals/fax machines.
The company has distributors and offers a complete line of automatic stockers, loaders, and sorting equipment in the United States, Canada, and Mexico.
4. Prima Power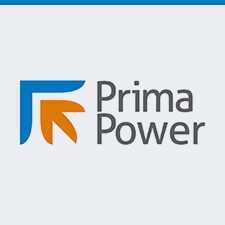 Prima Power, founded in Italy in 1977, is a globally recognized supplier of sheet metal processing machinery and systems. The company integrates production workshops, offices, and exhibition halls and is mainly engaged in the production, sales, and service of sheet metal processing equipment, including two-dimensional laser cutting machines, punches, and bending machines. Its product line includes punches, lasers, combi machines, bending machines, systems, and software, covering all stages of sheet metal processing.
The company's manufacturing plants are located in Italy, Finland, the United States, and China, and its equipment and systems are shipped worldwide from these countries.
5. Tailift Group
Tailift Group was founded in 1973 and is located in Taiwan, China, with approximately 200 employees. The company's manufacturing plants are located in Taiwan and Qingdao, China. Its products include turret punches, CNC machine tools, optical fiber laser cutting machines, CNC servo hydraulic bending machines, automatic tea-making equipment, rocker drilling machines, and more. These products have been sold to more than 50 countries worldwide.