The following hydraulic shearing machine manufacturers are sorted according to the company's brand initials, rather than the company's strength in the production of shears.
All of them are the hydrauilc shearing machine factory.
1. Adira
This is a Portuguese company established for more than 60 years. It mainly produces plate shears, bending machines, laser cutting machines, robot bending units and automatic sheet metal transformation systems.
It can process a variety of materials such as stainless steel, carbon steel, aluminum and brass.
2. Amada
Amada is a large multinational company specializing in the production of sheet metal processing machinery.
It was established in 1946. Its main products include sheet metal processing machinery such as CNC punch, bending machine, plate shear machine and laser cutting machine, as well as corresponding molds, spare parts etc.
From the aspects of market scale, product structure, product technical performance and comprehensive operation and management system, it has gradually formed a group listed company integrating product development, design, manufacturing, education and training, after-sales service and marketing network.
The company has 83 branches in all continents of the world, and its products are sold to more than 100 countries and regions around the world.
3. Baykal
Baykal is a manufacturer and supplier of metal sheet metal manufacturing machinery in Turkey. Founded in 1950, Baykal has 650 employees and 50 engineers.
Baykal currently has four factories for manufacturing business, with a production area of 75000 square meters, making it one of the largest sheet metal processing machinery facilities in Europe.
Products include plate shears, bending machines, laser cutting machines, CNC vertical machining centers, punches, water cutting machines, etc.
At present, Baykal has representative offices in more than 80 countries around the world and has developed into an exporter of sheet metal machinery to the world market, with customers all over the world.
4. Boschert
Boschert is a sheet metal machinery manufacturer in Germany with a history of nearly 70 years.
In the early stage, it was an OEM company of Trumpf.
After the product was formed, it established different development directions.
At the request of many customers, Boschert expands its business of sheet metal processing machine including bending machines and shearing machines.
The product range includes: manual chuck, pneumatic bearing, bending machine, safety chuck and corner cutting machine.
5. Cincinnati
Cincinnati, founded in the late 1890s, is one of the few machine tool manufacturers in the United States to produce to order.
In the early 1920s, the company began to manufacture metal processing equipment.
Their morden factory was built on 500,000-square-foot land with technical center on an 80 acre campus near Cincinnati, Ohio.
Their products including Laser Cutting Systems, Automation, Press Brakes, Shears, Powder Metal Presses, and Additive Manufacturing etc.
6. Dener Makina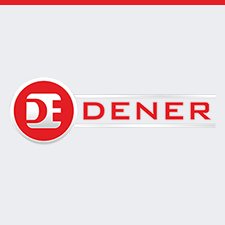 DENER MAKİNA was established in Turkey in 1974 and has been producing high-quality sheet metal processing machinery.
Products include press brake machine, shearing machine, optical fiber cutting machine, plasma cutting machine, etc.
All of Dener's machines are ISO-CE certified.
Their products are exported to 63 countries in the world.
7. DERATECH
Deratech is a Belgian company, focusing on the R & D, production and sales of sheet metal equipment.
It has a business history of more than 30 years.
So far, it has set up branches in six countries including China, Germany, the Netherlands, Australia, Thailand and Malaysia, with products and services all over the world.
Products include CNC plate shears, CNC bending machines, CNC servo turret punches and CNC grooving machines.
8. Durmazlar Machinery
Founded in 1956 (Brand: DURMA), headquartered in Bursa, Turkey, Durmazlar MAKINA is the first sheet metal manufacturer in Turkey.
It produces 6000 machines every year and has more than 2000 employees.
In order to adapt to the continuous growth of the company's development, it has expanded its factory to nearly 150000 square meters, making Durmazlar the largest sheet metal machine manufacturer in the world.
Products include press brakes, full automatic presses, CNC hydraulic shears, punch presses, laser cutting and plasma cutting machines, plate and section rollers as well as band saws.
Durmazlar exports machinery to 120 countries and has 80 dealers worldwide.
9. ERMAKSAN
Ermaksan, a Turkish company founded in 1992, is a leading industrial organization.
The company has 800 professional engineers and technicians and continues to develop fiber laser technology and new models in a 96000 square meter factory.
Ermaksan constantly follows new trends and customer requirements to design and produce machines with advanced technology, high added value, environmental protection and energy saving.
Its main products are press brake, plasma cutting, punch press shear cutting.
Now the machines produced by Ermaksan are running in 110 countries/regions.
10. FINTEK INDUSTRY
Since its establishment in 1983, Fintek has accumulated more than 30 years of experience in the field of metal processing machinery and has become one of the famous metal machinery manufacturers in Taiwan.
It mainly produces shearing machine, hydraulic press brake, folding machine, rolling machine, lock forming machine and heavy duty horizontal auto bandsaw machine.
Its main export markets include Africa, Asia, Australia, Central America, Europe, the Middle East, North America etc.
11. Haco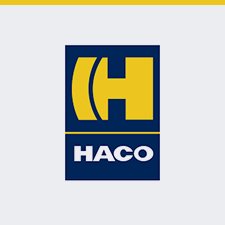 Founded in 1965, Belgian HACO is a manufacturer of industrial machinery and equipment.
It has production plants and offices in dozens of countries around the world, with annual sales of 700 million euros.
It mainly provides sheet metal and woodworking, stamping, optical fiber laser cutting, shearing, bending and slotting machines, plate and profile rolling machinery, CNC transformation equipment, lathes, sheet metal and other accessories.
12. JEAN PERROT
Jean Perrot is an industrial equipment supplier established in France in 1962.
It is the brand of Pinette Pei Industrial Engineering Group, which designs, manufactures and supplies sheet metal processing equipment.
The company specializes in: Robotic bending unit and bending machine, shearing machine, automatic robot bending unit, pipe and profile bending machine, rolling machine, slotting machine and punch.
Jean Perrot has sold more than 4000 machines worldwide.
13. JMT USA
JMT USA, an American family business, was established in Intermountain West in 1967.
It has a 30000 square foot training and machine demonstration showroom and warehouse, which is responsible for marketing, selling and supporting metal processing equipment and material processing products.
The company has bending machines, plate rollers, profile rollers, fiber lasers, ironworkers, plate shears, band saws, plasma, welding positioners, etc.
JMT has sales, service and engineering offices in Bursa, Turkey, covering Europe, Asia, the Middle East, Africa and Australia.
The global network of selected distributors trained to sell and serve JMT machines is strategically located to provide customers with the fastest response time.
14. KRRAS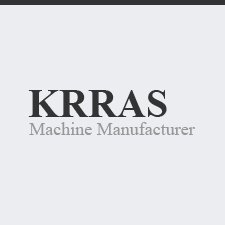 Singapore Krras is a world-class brand, established in 1983, providing world technology to customers in 92 countries.
Their products include fiber laser cutting machine, ironworker machine, hydraulic shearing machine, CNC press brake, plasma cutting machine and plate rolling machine.
Master of industrial manufacturing engineer with 25 years of experience and more than 10 awards.
At present, it has set up branches in China, Germany, the Netherlands, Australia, Thailand and Malaysia to sell products and provide services worldwide.
15. LVD Group
The Belgian LVD company, founded in 1952, is widely recognized as a manufacturer of precision bending machines.
In 1998, LVD acquired Strippit (a company manufacturing turret punch) and began to produce laser cutting machines, making LVD a leader in laser, punch and bending technology.
The company produces punch, laser cutting machine, press brake machine, plate shearing machine, precision bending machine, turret punch equipment and laser cutting products.
Its customer service team consists of more than 180 skilled field service engineers from more than 45 countries.
There are 5 production bases in the world and are active in 45 countries.
16. MVD
The history of Turkish MVD production of sheet metal forming machines can be traced back to 1950.
After 1970, it focused on the production of sheet metal processing machine tools.
It is the earliest customer-oriented and technologically advanced distributor of metal processing machinery in this period.
Has an inventory of parts, tools and machines in excess of $1000000.
It mainly produces fiber laser, press brake, guillotine shear, plasma oxy cutting, punch press, expanded metal press etc.
It serves 90 countries from Chile to New Zealand, and 80% of its products originally come from Europe, North and South America, North Africa and South Africa, the Middle East, Central Asia and Australia.
17. Nargesa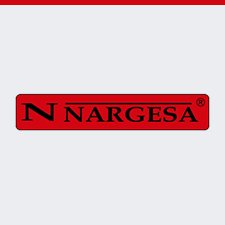 Nargesa is a family business established in Barcelona, Spain in 1970.
It has more than 40 years of experience in the field of industrial machinery manufacturing: forming machine, hydraulic punch and forging press; propane furnace, hydraulic bending machine, shearing machine, broaching machine, welding positioner, etc.
It has a facility of 10.000 square meters and a regular inventory of 400 machines.
It relies on more than 10500 customers and more than 20800 machines to be sold all over the world.
It is mainly exported to Europe, America, Africa, Asia and the Middle East.
18. RAS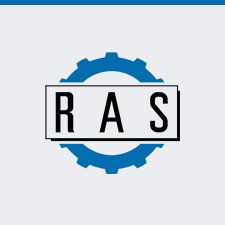 Founded in 1992, RAS Systems LLC is a high-precision German sheet metal machinery manufacturer.
Its ProfileCenter 2016 XLTbend, as a high-tech offensive of updown bending, later developed into a market leader in metal cutting and forming machines in the United States.
Production of folding machines, cutting, forming and software.
The equipment and software of RAS systems are applicable to almost all industries involving sheet metal, and can provide a variety of options to meet almost all budgets and needs.
It mainly provides the best flexible solutions and services for North American sheet metal manufacturers.
19. Rico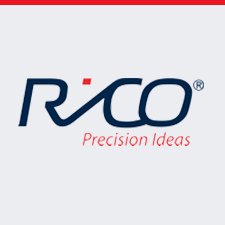 Tomás Castro Silva founded the family business Rico in Portugal in 1969, mainly producing thick plate rollers and drilling machines.
Rico started the development of bending machine and guillotine shears in 1975, and the first export sales appeared in the early 1980s.
It mainly produces press brakes, guillotine shears, software, and its products are exported to all over the world.
20. SafanDarley
Safandarley, a North American brand originated in 2012, is an innovative manufacturer of sheet metal processing machines, developing and manufacturing bending machines and shearing machines for thin and thick plates.
It has about 200 employees.
The group is formed by the merger of Safan and Darley brands and has a good innovation gene.
With the original E-brake, Safandarley has established an unparalleled leading position.
Therefore, they are among the top sheet metal processing machine manufacturers in the world's top market.
21. Ursviken
Founded in 1972 in Sweden, Ursviken is a leading manufacturer of CNC bending machines.
With rich experience, the Optima series has been developed to meet the needs of plate manufacturing.
In addition, the company also manufactures press brakes, guillotine shears, Svenska test and other precision tools.
Ursviken technology has customers in more than 70 countries.
22. UZMA MACHINERY
Turkey Uzma machinery, founded in 2005, is an emerging brand in the sheet metal industry.
In 2013, it obtained ISO 9001:2008 certification.
It mainly produces CNC bending machine, plate shearing machine, plate bending machine, turret punch, pipe bending machine, etc.
Today, with nearly 25 years of experience in the machinery industry, Uzma has become one of the fastest-growing companies and brands in the world metal processing machinery market by virtue of production and OEM products.
23. VIMERCATI
The Italian company Vimercati was founded in 1973 in Brianza, north of Milan, specializing in the production of press brake machines and plate shears.
The company also produces bending machines, profile bending machines, cutting machines, pipe bending machines and plate bending machines that meet all the listed specifications.
The company covers an area of 7.500 square meters and employs 50 people, distributed among designers, engineers, mechanics, administrative departments and global sales network.
Products are exported to 33 countries.
24. Yangli Group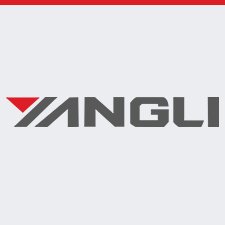 Founded in 1996, China Yangli group is now headquartered in Yinjiang Economic Development Zone, Yangzhou city.
It has 6000 employees, covers an area of 106.6 hectares, has total assets of 2.2 billion yuan, 6 complete machine production lines, and has an annual production capacity of 30000 sets of complete machines.
It has been committed to developing all kinds of metal stamping, shearing, bending and laser cutting machines.
The products are mainly exported to Russia, South Korea, Vietnam, Indonesia, Malaysia, Canada, the United States, Mexico, Brazil, South Africa, Australia, the Middle East, Europe etc.
25. Yawei
Founded in 1956, Yawei is the first listed company in China's sheet metal forming machine tool industry, and has developed into one of the leading enterprises in China's high-end sheet metal processing machine tool industry.
There are 1300 employees, with total assets of 2.2 billion yuan and net assets of 1.6 billion yuan.
The company develops, manufactures and sells high-end, intelligent and automatic products, such as CNC turret punch, CNC bending machine, CNC laser cutting machine, flexible units and systems, automatic wire winding, and linear and horizontal multi joint robots.
It has independent intellectual property rights and 11 patents, and has obtained 6 patent authorization certificates.
The products are exported to more than 80 countries and regions such as Europe, Africa, Southeast Asia and South America (such as Britain, France, the United States, Italy, South Africa, Malaysia, etc.).
26. Yeh Chiun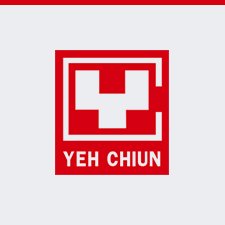 China Yeh Chiun Industrial Co., Ltd., founded in 1984, is a professional bending machine manufacturer In 1994, the company cooperated with Yuanchang machinery to manufacture metal cold rolling forming machine.
Through CE, ISO 9002 and ISO 9001 certification, it provides excellent quality hydraulic products and enjoys a high reputation in the industry.
Main products: hydraulic bending machine, hydraulic shearing machine, hydraulic slotting machine, hydraulic press, hydraulic forming machine, CNC 3-axis control V-planer, bending machine tool parts.
Main export markets: China, Egypt, Indonesia, Malaysia, the Philippines, the Russian Federation, Taiwan, Thailand, the United Kingdom, the United States and Vietnam.
Final Thoughts
The above are the best manufacturers and suppliers of hydraulic shears in the world.
Choosing any of them will not be a bad choice. Of course, the selection of hydraulic shearing machine should not only consider the brand, but also know more other information, such as after-sales service.
For more information about plate shears, you can also read this hydraulic plate shears guide.