Modern welding technology first appeared at the end of the 19th century, starting with arc welding and oxygen gas welding, followed by resistance welding. The demand for cheap and reliable connection methods of military equipment during the first and second world wars promoted the development of welding technology.
Today, welding robots are widely used in industrial applications, and researchers continue to study welding to develop new welding methods and improve welding quality. Experts believe that welding technology will remain an important processing method in the manufacturing industry by 2020, due to its accuracy, reliability, and low cost.
Welding equipment is widely used in all walks of life and is a necessary equipment in the industrial sector, making the selection of welding equipment a highly valued link for enterprises. If you are looking for welding equipment, the list of top ten brands of welding equipment can be used as a reference for your purchase.
I. Top Welding Equipment Brands
1. CRC-Evans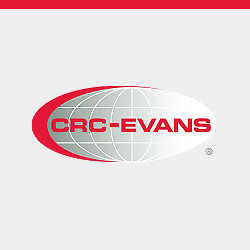 Founded in the United States, it launched an efficient pipeline automatic welding system in 1969. It is a world-renowned brand for pipeline welding equipment, owned by Stanley Baide and CRC Evans of the United States.
CRC Evans has many branches and is a major company in the global pipeline industry, providing pipeline construction equipment supply and engineering subcontracting services.
It has offices all over the world, providing a wide range of infrastructure and industry-leading resources for each customer involved in land and marine pipeline projects.
CRC Evans has more than 130 patents and plays an important role in the development of many effective technologies in the industry.
All equipment is manufactured according to standard management systems, and has passed internationally recognized ISO9001:2008 certification, in compliance with CRC Evans's own quality policy.
2. PRI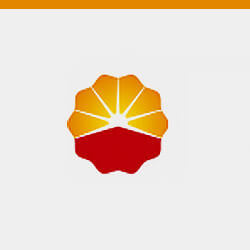 Founded in 1984, it is a professional organization engaged in scientific and technological research, equipment product manufacturing, and technical services in the field of oil and gas pipelines.
In 1999, it launched the first domestic pipeline all-position automatic welding equipment.
China Petroleum and Natural Gas Pipeline Research Institute Co., Ltd. has developed CPP900 series automatic welding equipment, mechanized joint coating equipment, AUT testing equipment, DR digital radiographic testing equipment, high-torque dynamic reaming drilling tools, solvent-free polyurethane coating, low-temperature joint coating, and other domestically advanced equipment and products.
3. XIONGGU
It is a high-tech enterprise dedicated to providing pipeline welding equipment for pipeline installation and manufacturing enterprises. Xionggu is mainly engaged in supplying welding equipment for pipelines. Founded in 1992 and headquartered in Chengdu, the land of abundance, Xionggu has been focusing on providing pipeline welding equipment for installation and manufacturing enterprises for many years. The company's headquarters has a 24000 square meter production base and more than 50 R&D personnel.
The main equipment offered by Xionggu includes all-position pipeline automatic welding machines, inverter welding machines, and internal combustion arc welding machines.
4. LINCOLN ELECTRIC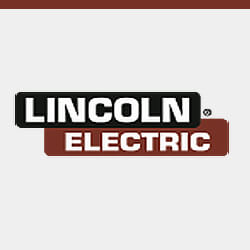 Founded in 1895 in the United States, Lincoln Electric Company is a well-known welding equipment manufacturer and a multinational enterprise that specializes in the design, development, and manufacturing of arc welding products. The company is headquartered in Cleveland, Ohio, USA, and is listed on NASDAQ.
5. ESAB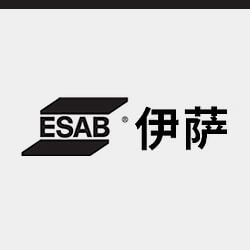 Since 1904, Esab has been a manufacturer of welding and cutting equipment and materials, as well as a professional provider of welding solutions. In 2012, it was acquired by Colfax.
Esab is a world-renowned manufacturer of welding and cutting equipment and materials, and as a global leader in the manufacturing industry, it has established its reputation by creating innovative equipment and solutions based on its rich knowledge and experience. Esab has also actively sought feedback and opinions from customers to help guide the development of their products.
Esab's history is closely tied to the history of the welding industry. In 1904, Esab's founder, Oscar Kjellberg, developed the covered electrode and established the Esab company. Since then, Esab has been at the forefront of innovation and has helped shape the welding industry with its strict standards.
Throughout its more than 100-year history, Esab has continuously sought new and innovative ways to provide excellent customer service, making it a leading supplier of welding products and advanced cutting systems.
6. Polysoude
Founded in France, Polysoude is a subsidiary of the GWT group that focuses on rail, automation, and robot welding solutions, and is globally recognized for its rail TIG welding capabilities.
Established in the 1960s, Polysoude specializes in research and development, as well as the production of pipe welding machines, tube plate welding machines, and other automatic argon arc TIG welding equipment, automatic surfacing equipment, robot welding systems, and plasma welding systems.
Related reading: MIG vs TIG Welding
The products are widely used in various industries including nuclear power, thermal power, aerospace, petroleum and petrochemical, pharmaceutical and food machinery/engineering.
The applicable materials include stainless steel, carbon steel, titanium, nickel base alloys, and more.
It is a pioneer in track welding worldwide and an undisputed global enterprise in the all-position pipe welding industry.
With over 60 years of professional production of track and circumferential seam welding equipment and engineering application experience, it is unmatched by other companies.
Currently, there are two production branches in the United States and China, with representative offices and service institutions in 45 countries and regions worldwide.
7. Fronius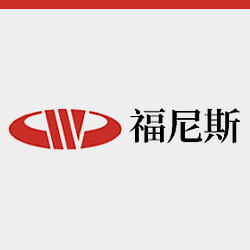 Founded in Austria in 1945, Fronius is a high-tech enterprise mainly engaged in the development, manufacturing, and sales of welding inverter power supplies. It is famous for providing complete sets of solutions and superb welding process services.
Fronius is a famous welder manufacturer in Europe and a leading enterprise in the world welding field.
Since its establishment in 1945, it has been leading the development of welding machines with innovative products. It has developed the first silicon rectifier welding machine and the first digital inverter welding machine.
Since 1945, Fronius has been committed to developing welding machines with innovative comprehensive solutions for arc welding and resistance welding.
8. HUAHENG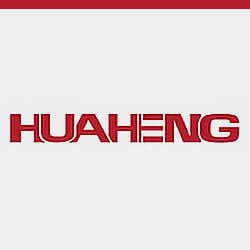 The company was founded in 1995 and its main business is the R&D, production, and sales of welding automation equipment.
As an overall solution provider of welding automation, the company's products mainly include complete sets of welding robot equipment, special equipment for welding automation, all-position pipe welding equipment, and are widely used in equipment manufacturing fields such as engineering machinery, petrochemical industry, rail transit, mining machinery, shipbuilding, aerospace and military industry, as well as other important industries of the national economy. After more than ten years of development, the company has formed a complete industrial chain integrating design, R&D, process technology, unit products, complete sets of equipment, automatic production line, and after-sales service.
It has become a leader in technology, brand, talent, service, quality control enterprises with strong competitive advantages in terms of project experience and undertaking major national scientific and technological development projects of robot automation.
9. KAIYUAN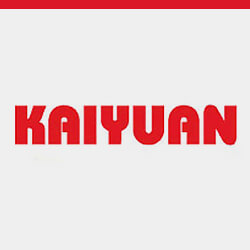 Founded in 1993, the company is a member enterprise of Tangshan Kaiyuan Group. It is an early established company specializing in the production of automatic welding machines in China.
The company is mainly engaged in the design, manufacturing, and sales of cutting and arc welding systems, intelligent manufacturing systems, and digital workshops.
10. NAEC
The company was founded in 2012 and covers an area of 50,000 square meters.
It is a high-tech enterprise that provides advanced pipeline prefabrication equipment for the energy construction industry at home and abroad. With advanced experience in continuous R&D of automation products and a skilled team, it offers comprehensive pipeline prefabrication equipment for various fields, such as petroleum, petrochemical, chemical, offshore engineering, marine engineering, nuclear power, thermal power, wind power, hydropower, and more.
Its customer base extends throughout China and other regions such as the Middle East, Europe, Africa, South America, Southeast Asia, and more.
II. Factors to Consider When Choosing a Welding Equipment Manufacturer
As a welding professional, I know that choosing the right welding equipment manufacturer is crucial for the success of any welding project. Here are some important factors to consider when selecting a welding equipment manufacturer:
1. Quality and Reliability
When it comes to welding equipment, quality and reliability are two of the most important factors to consider. I always look for a manufacturer that uses high-quality materials and has a reputation for producing reliable equipment. I also check for certifications such as ISO 9001, which ensures that the manufacturer has a quality management system in place.
2. Price and Affordability
Price is always a consideration, but it should not be the only factor. I look for a manufacturer that offers a good balance between price and quality. I also consider the total cost of ownership, including maintenance and repair costs, when making a decision.
3. Technology and Innovation
Welding technology is constantly evolving, and I want to work with a manufacturer that is at the forefront of these advancements. I look for manufacturers that invest in research and development and offer innovative solutions that can improve the efficiency and quality of my work.
4. Customer Service and Support
Customer service and support are critical when it comes to welding equipment. I want to work with a manufacturer that provides excellent customer service and support, including technical assistance, training, and troubleshooting.
5. Brand Reputation
Finally, I consider the brand reputation of the manufacturer. I look for a manufacturer that has a solid reputation in the industry and is known for producing high-quality, reliable equipment.
In conclusion, when choosing a welding equipment manufacturer, it is important to consider factors such as quality and reliability, price and affordability, technology and innovation, customer service and support, and brand reputation. By taking these factors into account, I can select a manufacturer that meets my needs and helps me achieve success in my welding projects.