What is the shearing machine? And what's the working principle?
The ultimate guide to hydraulic shearing machine will help you better understand it.
You can also watch below video to learn how it works:
I believe now you have already understood what exactly is hydraulic shear as well as how the shearing machine works. The question is who makes the best shearing machine? And where to buy a shearing machine?
In order to help you figure out this, we spend several weeks doing the research and make the top 10 ranking list of shearing machine manufacturers in China. All of them are the best shearing machine companies and hope it can be helpful for you.
Let's dive into it.
1. Amada
Founded in 1946 in Japan, Amada is a large multinational company specializing in sheet metal processing machinery such as CNC punching machines, bending machines, shearing machines, and laser cutting machines, and it produces nearly a thousand varieties of sheet metal processing machinery.
As a comprehensive manufacturer of metalworking machinery with direct sales and direct service, it contributes to the development of the world economy in four fields: sheet metal, punching, cutting and machine tools.
2. AccurPress
Founded in 1973 in Canada, AccurPress is a leading supplier of high quality CNC machine tools in North America, specializing in high quality CNC bending and shearing machines, with six factories and one R&D center in Canada, USA and China. AccurPress has supplied more than 6,000 high quality machine tools to the Asia Pacific region.
3. JFY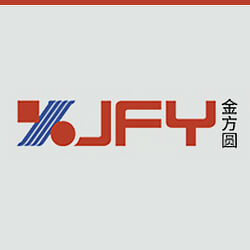 JFY was founded in 1990, a wholly-owned subsidiary of Germany Trumpf Group, specializing in the development, manufacture and sales of CNC machine tools.
It produces CNC punching machines, CNC laser cutting machines, CNC bending machines, CNC shearing machines.
The annual output of CNC machine tools is more than 2000 sets.
JFY provides automatic processing solutions for many industries such as switchgear, automobile, home appliance, electronics, instrumentation, aviation, etc.
Their products are sold to the whole country and exported to many countries and regions all over the world.
4. LVD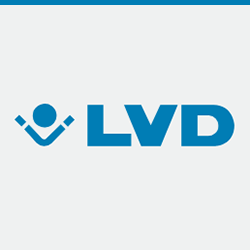 LVD is a leading supplier of laser, punching and bending technology and a comprehensive solution provider for sheet metal processing since 1952.
With 5 production sites worldwide, covering 45 countries and regions, LVD provides local sales and service for products and solutions including laser cutting machines, punching machines, press brakes, shearing machines and programming software.
Its precision press brakes are widely recognized by users worldwide.
5. YSD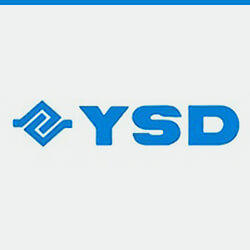 YSD was founded in 1958, formerly known as Huangshi Forging & Press Machine Tool Company.
It is a well-known manufacturer of forging and pressing equipment in China, with an annual output of 1500 sets of precision CNC forging and pressing machine tools.
The main production of CNC press brake machine, CNC shearing machine, CNC turret punching machine, laser cutting machine, CNC cold heading machine, uncoiling shearing machine and other eleven categories of more than 200 specifications of metal processing and forming equipment.
Their products sell well in domestic and international markets.
6. TSD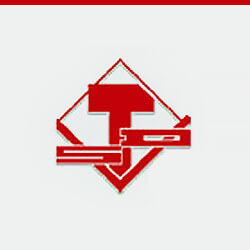 TSD is the brand of Tianshui Forging & Pressing Machine Tool Group.
The company was founded in 1966, formerly known as Tianshui Forging and Pressing Machine Tool Factory, which was under the former First Ministry of Machinery Industry, mainly produces shearing machines, press brake machines, hydraulic presses, coiling machines and JCOE large diameter submerged arc welded pipe sets, with five categories, 20 series and more than 200 specifications.
Its large shearing and bending machine technology is at the leading level in China.
7. Yawei
Founded in 1956, Yawei is a well-known enterprise in the domestic medium and high-end sheet metal forming machine tool industry, and was listed on the Shenzhen Stock Exchange in 2011.
It develops, manufactures and sells high-end, intelligent and automated products such as CNC sheet metal machine tools, laser equipment, coiling machines and horizontal multi-joint robots.
It has won the favor of customers at home and abroad for its high level of technical performance, high-quality physical quality and perfect and efficient integrated marketing service system.
8. Yangli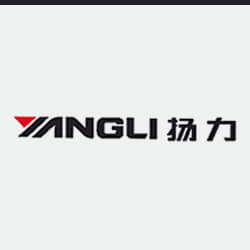 Founded in 1966, Yangli Group is a large-scale and complete manufacturer of medium and high-end metal forming equipment in China.
It is committed to the research and development and manufacturing of various medium and high-end metal sheet processing equipment and intelligent production lines, such as stamping, sheet metal processing and forging.
Products include mechanical presses, CNC sheet metal machines, laser cutting machines, hydraulic presses, etc.
It has obtained 73 invention patents and participated in the formulation and revision of 25 industry standards.
9. SMTW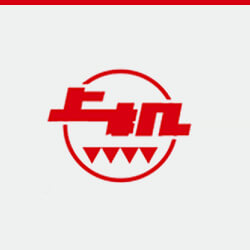 Shanghai Machine Tool Works was founded in 1946, is a large precision grinding machine manufacturer in China, and is part of Shanghai Electric Group.
It mainly produces ten types of grinding machines, including cylindrical grinding machines, surface grinding machines, roll grinding machines and crankshaft grinding machines, and manufactures and sells forming machines such as shearing machines, press brake machines and stamping presses.
The company owns the brand names of "SPS", "AS" and "Shangchong".
10. Jinqiu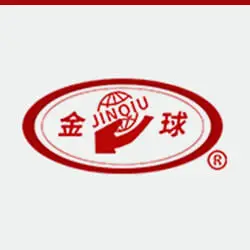 Wuxi Jinqiu started in 1969, a subsidiary of Tianqi, a strong domestic manufacturer of sheet metal equipment and complete automatic production lines.
It is a manufacturer of CNC press brake machines, CNC shearing machines, CNC grooving machines, surface forming machines etc.
Their products are exported to more than fifty countries and regions all over the world, and produce and sell more than one thousand sets of various CNC machine tools and special equipment every year.
Final Thoughts
The above listed top ten shearing machine manufacturers in China are all very powerful brands in China. No matter which one you choose, the quality of the shearing machines they provide will definitely meet your production needs. 
But which one should be your best shearing machine supplier and cooperate with, you still need to communicate with the business for in-depth and understanding, after all, not a large enterprise will certainly meet your needs.