Looking for the best plate rolling machine manufacturers in the world? Look no further than this comprehensive list compiled by MachineMFG.
From Akyapak in Turkey to SweBend in Sweden, these top 10 manufacturers offer a diverse range of products and have a proven track record of providing quality equipment and exceptional customer service.
Whether you're in the market for plate bending machines, angle rolls, or tube bending equipment, these manufacturers have you covered.
So, if you're in the market for high-quality steel sheet rolling machines, read on to learn more about the world's best plate rolling machine manufacturers.
Understanding Plate Rolling Machines
Plate rolling machines are essential tools in the field of metalworking. They are designed to bend and shape metal plates, creating a variety of cylindrical shapes, such as dished heads and industrial tanks. These machines employ the use of three or four hardened steel rollers, which are driven by an electric motor to form the desired curves in the metal.
There are different types of plate rolling machines, including hydraulic plate rolls and mechanical plate rolls. Hydraulic plate rolls utilize hydraulic pressure to control the movement and positioning of the rollers, allowing for precise adjustments during the rolling process. Mechanical plate rolls, on the other hand, use mechanical systems such as gears and levers to manipulate the rollers, offering a more straightforward approach but potentially less precision.
Plate rolls can be classified into two major categories: three-roll plate bending machines and four-roll plate bending machines. Three-roll plate bending machines consist of an upper roller (the main roller) and two lower rollers that provide support and enable the metal plate to be shaped as it passes through the machine. Four-roll plate bending machines provide even greater control and versatility in the rolling process, as they utilize an additional roller for increased precision and support.
In the manufacturing industry, plate rolling machines are indispensable for companies that specialize in producing large-scale metal products, such as boilers, ships, petrochemical tanks, and cement mixers. Additionally, these machines are commonly used in automotive, aerospace, and construction sectors.
Moreover, some plate rolling machines offer features like straightening, which help correct any flatness issues in the metal. This is particularly useful for creating flat materials such as metal sheets and can be achieved with the aid of specialized straightening machines or integrated features within the plate rolling machines themselves.
As technology advances, plate rolling machines have become more efficient and easier to operate. They are now equipped with computer-controlled systems, enhancing their precision and automation capabilities, which allows manufacturers in various industries to produce high-quality, consistent metal products that meet exact specifications.
Types of Plate Rolling Machines
Plate rolling machines are essential tools used in various industries, from metalworking to fabricating, for bending and shaping metal plates. To cater to the different requirements of these industries, several types of plate rolling machines are available on the market, each designed to fulfil specific needs.
One of the most common types is the symmetrical plate rolling machine, which has three rolls aligned symmetrically. The top roll remains in a fixed position, while the bottom rolls move to bend the plate between them. This machine is ideal for general-purpose plate bending tasks.
A step up from the symmetrical type is the asymmetrical plate rolling machine, which also has three rolls. However, in this configuration, the rolls are arranged asymmetrically, with the bottom rolls placed at different heights. This type offers increased precision and versatility compared to symmetrical machines, making it suitable for bending thin and fine plates.
The four-roll plate rolling machine is another common variety, providing additional capabilities and efficiency. With two extra rolls than the three-roll types, these machines enable operators to pre-bend both ends of a metal plate without having to rotate it. This feature makes four-roll machines indispensable for industries that focus on precision and efficiency.
For heavy-duty applications, the twin-roll plate bending machine is a popular choice. It is capable of bending thick plates using two large rolls, which apply sufficient force to shape the metal. Industries that handle massive metal pieces, such as shipbuilding and construction, benefit from these heavy-duty machines.
Lastly, the geometric variable plate rolling machine represents the most advanced technology in plate rolling equipment. These machines allow operators to change the geometry of the rolls in real-time, enabling them to create complex and customized shapes with ease. This type of machine is ideal for industries that require precise and accurate plate bending for intricate designs.
In summary, various types of plate rolling machines cater to different industry needs, ranging from general-purpose bending to heavy-duty applications and advanced geometric shaping. Manufacturers, such as Carell Corporation, Davi, and KNUTH, offer diverse product lines to help customers find the perfect plate rolling machine for their specific requirements.
Top Plate Rolling Machine Manufacturers
The following 10 plate rolling machine manufacturers are also the world's best steel sheet rolling machine manufacturers and equipment suppliers.
1. Akyapak
Founded in 1962 and headquartered in Turkey, Akyapak has been providing metal bending, drilling, cutting machines, and welding solutions to 110 countries across six continents for 56 years.
One of the oldest enterprises in Bursa, Akyapak has been actively selling its products in the North American market since the mid-1990s.
Akyapak offers a diverse range of products, including 16 product lines that range from bending machines for small box sections to plate bending machines capable of handling 200mm thick materials, as well as pipe benders and drilling machines.
2. AMB Picot
Founded in 1964, AMB Picot has more than 150 years of experience in machine tool manufacturing.
Headquartered in France, it is the oldest machine tool manufacturer in France.
AMB picot provides its customers with roll bending and forming resources specifically proposed to their needs.
AMB Picot's three roll and four roll rolling machines can process various forms of sheet metal into endless curved, circular or conical shapes.
Picot's new AI based software Easyroll make roll bending more intuitive and error free – provide operators with pre bending function, automatic rebound calculation and adjustment, and efficient bending protocol for complex shapes.
3. Carell Corporation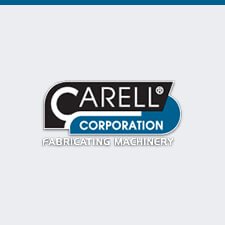 Carell Corporation was founded in 1992 and is headquartered in the United States.
The company has the following brands: Imcar, Famar, SIMASV, ICARO, Sergi, CBC, FSB, Carell, etc.
Products include plate roll, angle roll, vertical roll, tube & pipe bending, metal forming, and organic equipment.
4. Davi
Davi, founded in 1966 and headquartered in Italy, is the world largest manufacturer of heavy duty plate roll, heavy duty angle roll, high productivity lines and customized rolling machines.
The branches in Dallas and Shanghai and the network of more than 100 dealers ensure that sales and customer service support are provided at any time worldwide.
The company claims that it has installed nearly 10000 machines worldwide and has 11000 OEM parts warehouses to meet its large-scale production, manufacturing 300 machines per year.
Davi is proud to keep its supply chain 100% made in Italy and select the best supplier for each specific product (all certified by ISO).
5. E.G. Heller's Son
Founded in 1916, E.G. Heller's Son is one of the largest importers and distributors of metal manufacturing equipment in North America.
Products include hydraulic press brakes, plate shears, plate rolls, pinch rolls, plate bending machines, tube benches and several other types of precision metal fabric machinery.
6. Faccin
Faccin was founded in 1960 in Italy, specializing in the manufacture of heavy duty bending rolls, offering the widest range of Plate Rolls, Angle Rolls, Dished Head Lines and Special Machines from small to big capacities.
Faccin group has three major brands, Faccin, Roundo and Boldrini.
Faccin has been focusing on the most advanced 3 and 4-roll plate coiler technology for many years, starting with small initial clamping machines.
Faccin is now a solution provider for any type of bending demand, covering a thickness range from 0.5mm to 300mm (cold) and a width from less than 1m to 18m.
7. Haeusler
Haeusler was founded in 1936 and headquartered in Switzerland.
Originally a small locksmith's shop, it is now a family business in the field of metal bending, forming and final assembly technology.
Haeusler has more than 75 years of expertise and experience in the offshore platform, pipeline and windmill industry.
Haeusler AG is a global leader in the development and manufacture of metal forming, assembly and welding machinery, complete production lines and personalized technical solutions.
8. MG s.r.l.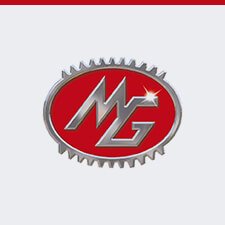 Mg S.R.L. was founded in 1959 and is headquartered in Italy.
MG s.r.l. has 90 employees, covering an area of 6000 square meters and a total area of 12000 square meters.
At present, it covers 60% of the Italian market and exports its machinery to the United States, Latin America, China, New Zealand, the United Arab Emirates, Australia and Vietnam.
In November 2011, MG s.r.l. acquired Delsy SRL and now owns 75% of the company.

MG s.r.l. provides various types of plate bending machines with effective rolling lengths from 500 mm to 8000 mm and thickness from 1 to 300 mm.
9. Sahinler
Sahinler, founded by Mr. Ismail Sahin and Mr. Ibrahim Sahin in 1953, has 300 employees.
Its products include hydraulic 3 roll plate bending machines, profile pipe bending machines and hydraulic steelworkers, which are exported to 85 countries around the world.
The company now is one of the biggest producer of plate bending machines, section bending machines and steelworkers in the world.
10. SweBend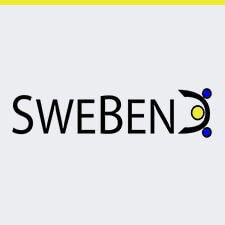 Founded in 2012, SweBend is a professional manufacturer of plate bending machines in Sweden.
SweBend offers a wide range of profile and plate bending machines in different sizes.
Since its establishment, the company has delivered more than 16000 machines worldwide.
Products include section-, plate- and tube bending rolls, CNC systems, flighting, augers and spiraling machines, special rolls and tooling, and more!
Factors to Consider When Choosing a Plate Rolling Machine Manufacturer
As I researched the top plate rolling machine manufacturers, I found that choosing the right manufacturer is crucial for achieving the desired results. Here are the factors that I considered when evaluating the manufacturers.
Quality of Machines
The quality of the machines is the most critical factor to consider when choosing a plate rolling machine manufacturer. I looked for manufacturers that offer high-quality machines with precision and durability. I also checked if the machines are made with quality materials and have a good finish.
Customer Service and Support
Good customer service and support are essential when purchasing a plate rolling machine. I looked for manufacturers that offer excellent customer service and support, including pre-sales and after-sales support. I checked if they have a dedicated customer service team and if they provide quick responses to queries and concerns. I also evaluated if they offer training and installation support.
Price and Value for Money
Price is always a factor to consider when making a purchase. However, I also looked for manufacturers that offer value for money. I compared the prices of the machines with the quality and features to ensure that I get the best deal. I also evaluated if they offer financing options and warranties.
In conclusion, when choosing a plate rolling machine manufacturer, it is essential to consider the quality of the machines, customer service and support, and price and value for money. By evaluating these factors, you can ensure that you get the best machine for your needs.
Benefits of Investing in a Plate Rolling Machine
Increased Efficiency and Productivity
Investing in a plate rolling machine can greatly increase the efficiency and productivity of your operation. With a plate rolling machine, you can quickly and easily roll large sheets of metal into various shapes and sizes, saving you time and effort. This means you can complete more jobs in less time, leading to increased productivity and profitability.
Cost Savings
Another benefit of investing in a plate rolling machine is cost savings. By rolling your own plates, you can save money on material costs and reduce waste. Additionally, you can avoid the cost of outsourcing your rolling needs, which can be expensive and time-consuming. With a plate rolling machine, you have complete control over the process, allowing you to save money and increase your bottom line.
Improved Quality and Accuracy
A plate rolling machine can also improve the quality and accuracy of your rolled plates. With precise controls and advanced technology, plate rolling machines can ensure that your plates are rolled to the exact specifications you need. This means you can create high-quality, accurate plates that meet the needs of your customers. Additionally, plate rolling machines can help reduce errors and mistakes, leading to better quality and fewer reworks.
Overall, investing in a plate rolling machine can be a smart decision for any metalworking operation. With increased efficiency and productivity, cost savings, and improved quality and accuracy, a plate rolling machine can help you take your business to the next level.
Conclusion
In conclusion, after researching and analyzing the top plate rolling machine manufacturers, I have come to the following observations:
All of the manufacturers on the list have a strong reputation in the industry and have been in business for many years.
Each manufacturer offers a variety of plate rolling machines that cater to different needs and specifications.
The prices of the machines vary, but all of the manufacturers offer competitive pricing.
The customer service and support provided by these manufacturers are exceptional.
Overall, it is clear that investing in a plate rolling machine from one of these top manufacturers would be a wise decision for any business in need of such equipment. With their quality machines, competitive pricing, and excellent customer service, these manufacturers have earned their place at the top of the industry.