The following 10 plate rolling machine manufacturers are also the world's best steel sheet rolling machine manufacturers and equipment suppliers.
1. Akyapak
Founded in 1962 and headquartered in Turkey, Akyapak exports metal bending, drilling, cutting machines and welding solutions to 110 countries on six continents.
It is one of the oldest enterprises in Bursa and has been established for 56 years.
Akyapak Turkey has been actively marketing and selling its products in the North American market since the mid-1990s.
Akyapak offers 16 product lines, ranging from bending machines for small box sections to plate bending machines for 200mm thick materials, as well as pipe benders, drilling machines, etc.
2. AMB Picot
Founded in 1964, AMB Picot has more than 150 years of experience in machine tool manufacturing.
Headquartered in France, it is the oldest machine tool manufacturer in France.
AMB picot provides its customers with roll bending and forming resources specifically proposed to their needs.
AMB Picot's three roll and four roll rolling machines can process various forms of sheet metal into endless curved, circular or conical shapes.
Picot's new AI based software Easyroll make roll bending more intuitive and error free – provide operators with pre bending function, automatic rebound calculation and adjustment, and efficient bending protocol for complex shapes.
3. Carell Corporation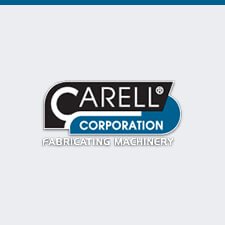 Carell Corporation was founded in 1992 and is headquartered in the United States.
The company has the following brands: Imcar, Famar, SIMASV, ICARO, Sergi, CBC, FSB, Carell, etc.
Products include plate roll, angle roll, vertical roll, tube & pipe bending, metal forming, and organic equipment.
4. Davi
Davi, founded in 1966 and headquartered in Italy, is the world largest manufacturer of heavy duty plate roll, heavy duty angle roll, high productivity lines and customized rolling machines.
The branches in Dallas and Shanghai and the network of more than 100 dealers ensure that sales and customer service support are provided at any time worldwide.
The company claims that it has installed nearly 10000 machines worldwide and has 11000 OEM parts warehouses to meet its large-scale production, manufacturing 300 machines per year.
Davi is proud to keep its supply chain 100% made in Italy and select the best supplier for each specific product (all certified by ISO).
5. E.G. Heller's Son
Founded in 1916, E.G. Heller's Son is one of the largest importers and distributors of metal manufacturing equipment in North America.
Products include hydraulic press brakes, plate shears, plate rolls, pinch rolls, plate bending machines, tube benches and several other types of precision metal fabric machinery.
6. Faccin
Faccin was founded in 1960 in Italy, specializing in the manufacture of heavy duty bending rolls, offering the widest range of Plate Rolls, Angle Rolls, Dished Head Lines and Special Machines from small to big capacities.
Faccin group has three major brands, Faccin, Roundo and Boldrini.
Faccin has been focusing on the most advanced 3 and 4-roll plate coiler technology for many years, starting with small initial clamping machines.
Faccin is now a solution provider for any type of bending demand, covering a thickness range from 0.5mm to 300mm (cold) and a width from less than 1m to 18m.
7. Haeusler
Haeusler was founded in 1936 and headquartered in Switzerland.
Originally a small locksmith's shop, it is now a family business in the field of metal bending, forming and final assembly technology.
Haeusler has more than 75 years of expertise and experience in the offshore platform, pipeline and windmill industry.
Haeusler AG is a global leader in the development and manufacture of metal forming, assembly and welding machinery, complete production lines and personalized technical solutions.
8. MG s.r.l.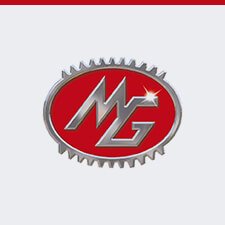 Mg S.R.L. was founded in 1959 and is headquartered in Italy.
MG s.r.l. has 90 employees, covering an area of 6000 square meters and a total area of 12000 square meters.
At present, it covers 60% of the Italian market and exports its machinery to the United States, Latin America, China, New Zealand, the United Arab Emirates, Australia and Vietnam.
In November 2011, MG s.r.l. acquired Delsy SRL and now owns 75% of the company.

MG s.r.l. provides various types of plate bending machines with effective rolling lengths from 500 mm to 8000 mm and thickness from 1 to 300 mm.
9. Sahinler
Sahinler, founded by Mr. Ismail Sahin and Mr. Ibrahim Sahin in 1953, has 300 employees.
Its products include hydraulic 3 roll plate bending machines, profile pipe bending machines and hydraulic steelworkers, which are exported to 85 countries around the world.
The company now is one of the biggest producer of plate bending machines, section bending machines and steelworkers in the world.
10. SweBend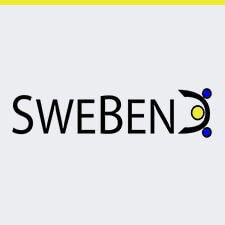 Founded in 2012, SweBend is a professional manufacturer of plate bending machines in Sweden.
SweBend offers a wide range of profile and plate bending machines in different sizes.
Since its establishment, the company has delivered more than 16000 machines worldwide.
Products include section-, plate- and tube bending rolls, CNC systems, flighting, augers and spiraling machines, special rolls and tooling, and more!
Final Thoughts
In order to select the best 10 rolling machine manufacturers, we have done a lot of research and investigation.
We hope that this plate rolling machine brand ranking can help you choose the most suitable equipment supplier for you.