Many people are curious about the world's top CNC press brake manufacturers or the top 10 press brake manufacturers.
However, few of them will actually choose the best press brake in the world because of its high cost.
The high cost of a press brake does not necessarily indicate its quality. The high price is often due to factors such as high labor costs, steel prices, and component prices.
If you're on a tight budget or looking for a cost-effective option, I recommend considering press brake manufacturers in China. Not only do they offer good quality, but they also offer competitive prices.
This is due to China's dominance in steel production, machine tool consumption, and machine tool manufacturing.
In fact, many well-known press brake brands are manufactured in China, either through their factories or OEM arrangements with Chinese manufacturers.
Therefore, regardless of whether you purchase a press brake from Germany, Italy, or China, you will receive the same quality product.
However, purchasing from non-Chinese manufacturers often comes with a higher price tag.
For those who are still searching for the best press brake brands, we have compiled a list of the top 10 manufacturers who offer premium products.
Before making a decision on which one to choose, it is recommended to watch the video below that showcases various bending methods.
This video provides valuable information and benefits. Let's dive into the list.
Please note that the list is arranged alphabetically and not by rank.
Additionally, some background information is provided to explain why these manufacturers stand out among the rest.
1. AMADA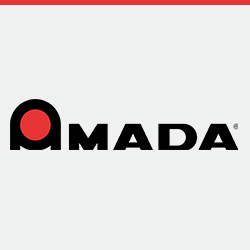 Amada, established in 1946, is a multinational company that specializes in the production of sheet metal processing machinery.
With a strong market presence, diverse product portfolio, high-performing products, and an effective management system, Amada has evolved into a publicly traded company that offers a comprehensive range of services, including product development, design, manufacturing, education and training, after-sales service, and marketing network.
2. AccurPress
AccurPress, founded in Canada in 1973, is a leading supplier of high-quality CNC machine tools in North America. They specialize in providing CNC bending and shearing machines and have six factories and one research and development center located in Canada, the United States, and China.
In 2003, AccurPress established a wholly-owned subsidiary in China to serve as a research and development, production, and service center for the Asia Pacific region. Since then, they have supplied over 6,000 high-quality machine tools to customers in the Asia Pacific region.
3. Bystronic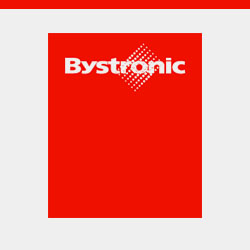 Bystronic, established in Switzerland in 1964, specializes in automating the entire material and data flow for cutting and bending processes.
Their offerings include laser cutting systems, press brakes, and related automation and software solutions, making them a complete solution provider for sheet metal processing.
Bystronic has sales and technical service subsidiaries in more than 30 locations globally.
4. CINCINNATI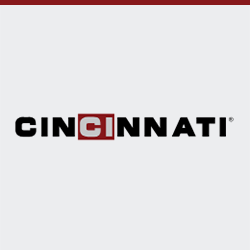 Located on an 80-acre campus near Cincinnati, Ohio, they operate a modern 500,000-square-foot plant and technical center.
Their products, including laser cutting systems, automation, press brakes, shears, powder metal presses, and additive manufacturing, are engineered and built with the ruggedness required for the North American market.
5. Durmazlar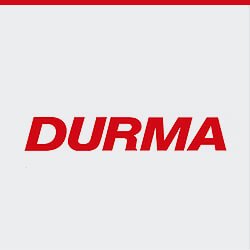 As the leader in its sector in Turkey, Durma is a global manufacturer of metal sheet processing machinery with a team of 1,500 experts. They have a state-of-the-art production line spanning 150,000 square meters.
Durma exports to 120 countries through 80 distributors and partners, with 80% of their machinery being sold to industrialized countries such as the USA, EU, and Australia.
The remaining 20% is sold to companies in developing countries or to those partnering with foreign investors.
6. LVD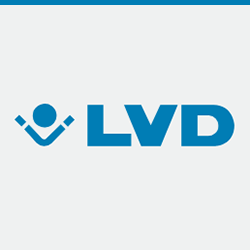 As a market leader in CNC bending/forming technology, LVD offers a comprehensive range of press brakes, ranging from economical manual and CNC options to multi-axis machines featuring LVD's proprietary adaptive forming system and touchscreen control, as well as custom designs.
All of these press brakes are engineered to make programming easier, eliminate the need for trial bending, and deliver accurate and consistent results.
7. Prima Power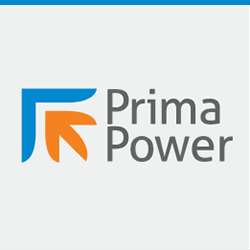 rima Power is a division of the Prima Industrie Group, which is listed on the Milan Stock Exchange.
In 2017, the group celebrated 40 years of operating in the field of sheet metal working machinery.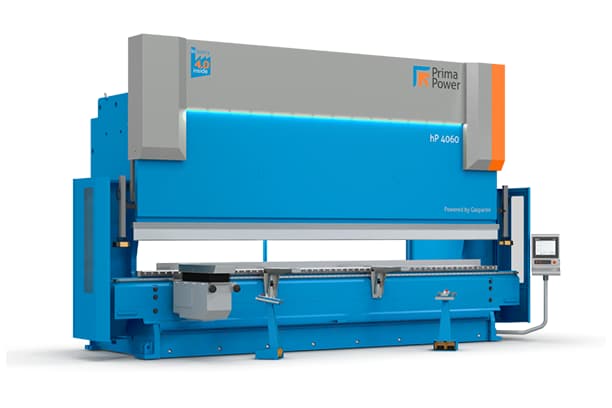 8. salvagnini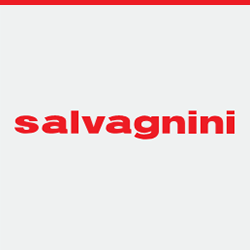 Flexible automation and process efficiency form the foundation of Salvagnini's product range.
These products offer intelligent, autonomous, and independent solutions that are easy to program and use.
They are automated and interconnected, communicating with each other and the surrounding environment to create a more streamlined production process for efficient and effective production of various pieces in sequence.
9. TRUMPF
TruBend machines integrate a vast amount of expertise in press brake technology with pioneering innovations, allowing you to fabricate parts of any complexity with precision and cost-effectiveness.
They are particularly renowned for their versatility, exceptional finished part quality, and favorable cost-benefit ratio.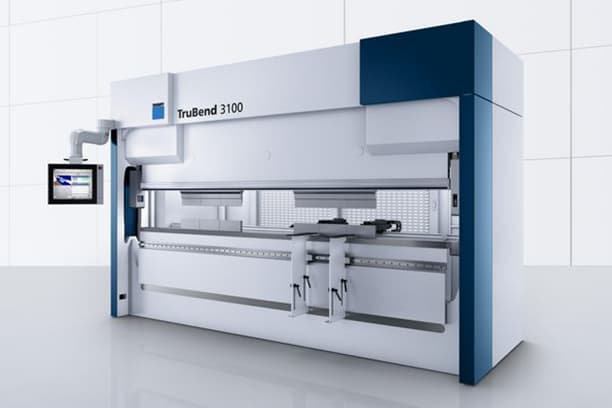 10. URSVIKEN
Ursviken provides power and productivity for heavy plate metal working, as well as ensuring efficiency, accuracy, flexibility, and high quality in working with lighter materials. All of their machines are designed to meet the demanding needs of their customers.
Other 40 press brake manufacturers
In addition to the top 10 rankings mentioned, the following 40 press brake companies are also highly regarded and provide quality press brake products and services.
These press brake brands can also be a trusted choice for your needs: ACL, ADH, AM Machinery, Atlantic, Adira, Baykal, BL, Boschert, Boutillon, Coastone, Colgar, Dener, Deratech, Ermaksan, Farina, Gade, Gasparini, Gizelis, Haco, Hindustan, Iturrospe, JFY, JMT, LFK, Metfab, MVD, Oriance, Promecam, Rico, Schiavi, SMD, Sorg, Somo, Vicla, Vimercati, Warcom, Yangli, Yawei, YSD, Safan Darley.
Final thoughts
The top 10 companies listed above are trusted manufacturers that offer high-quality products, but it's important to note that their prices may be higher. If your budget allows, these companies are worth considering.
However, if budget is a concern, you may want to look into more cost-effective press brake machine suppliers.
When choosing a press brake machine, there are several factors to consider, and this buying guide is meant to provide insight into making an informed decision.
Additionally, the press brake dies guide can help you choose the right punches and dies for your sheet metal fabrication needs.