Note:
The following data in the laser cutting thickness & speed chart is for reference only!
Different fiber optics, material quality, gases, optical lenses, cutting patterns, etc., will affect the cutting speed and need to be adjusted according to site conditions;
The yellow part is nitrogen (pure nitrogen) cutting, the blue part is oxygen (pure oxygen) cutting;
Laser cutting in the processing of the limited material is inefficient and the effect will be reduced, cannot be continuous processing;
For the cutting of high anti-corrosive materials such as copper and aluminum, attention should be paid to adjusting the process. It is not recommended to continuously process for a long time.
Download the laser cutting thickness and speed chart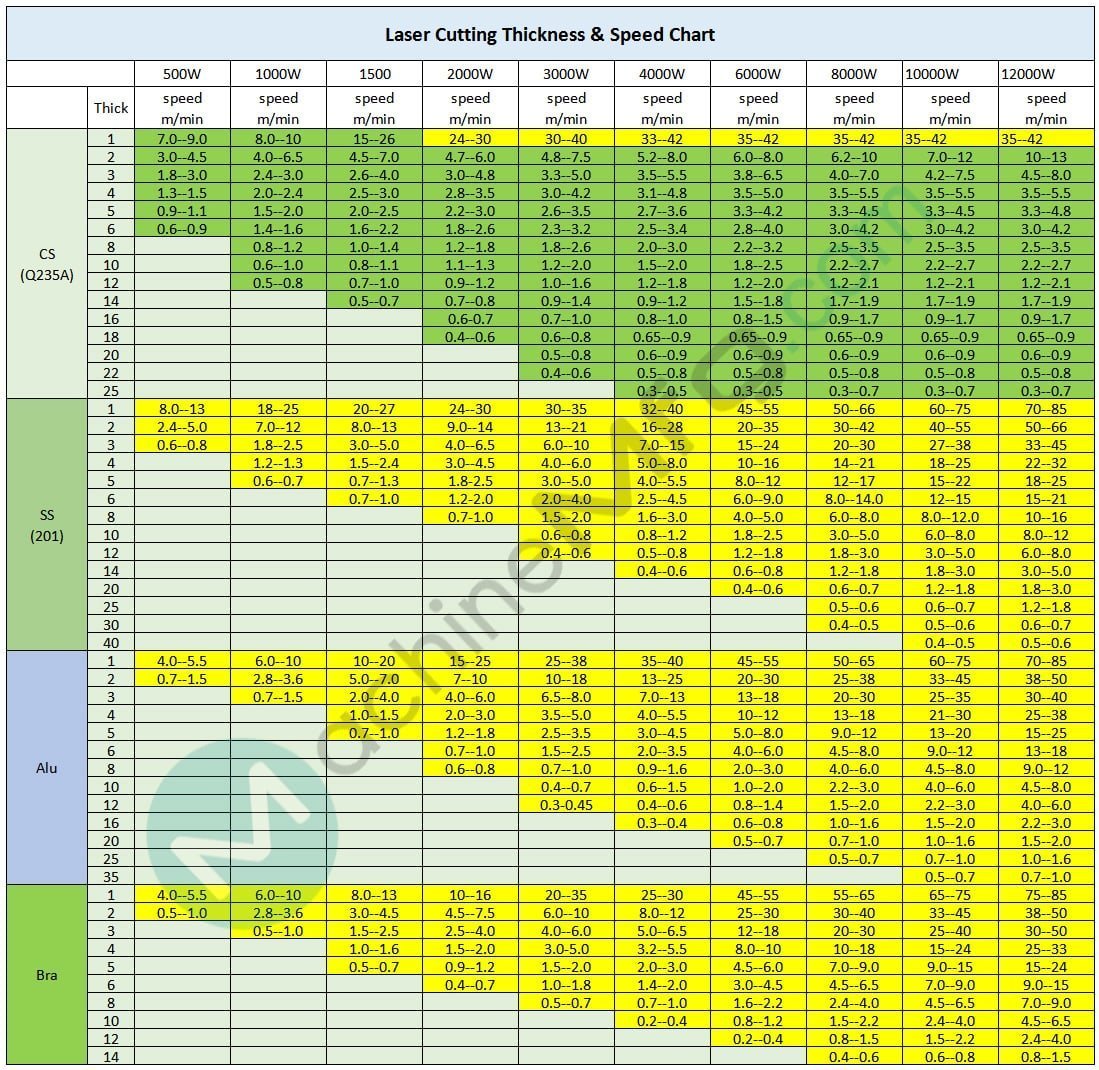 750w

Material
Thick(mm)
Speed(m/min)
Pressure(MPA)
Gas
Stainless steel

0.5

>21

1

N2

1

12~18

>1.1

2

3.6~4.2

>1.5

3

1.2~1.8

>1.8

4

0.78~1.2

>2.0

Carbon steel

1

12~18

1

O2

2

4.2~5.4

0.6~0.8

3

3~3.9

0.25~0.4

4

1.8~2.4

0.15~0.2

5

1.2~1.8

0.15~0.2

6

0.9~1.2

0.10~0.15

8

0.72~1.84

0.10~0.15
See also: