Air Bending Force Chart Background
The air bending force chart records the standard lower die V width and required bending force corresponding to the bending of different sheet metals, and has already become a general specification in the industry.
However, there was no such specification at the earliest time.
Each press brake manufacturer decided to use the V-width based on their own experience.
At that time, Amada collected and summarized the experience data of customers from all walks of life around the world, and finally made the following most authoritative bending force chart for the bending process.
Through this bending force chart, you can easily know the minimum bending pressure, minimum flange length and bending radius corresponding to different V openings when bending mild steel and stainless steel.
t – Material thickness
F – Tonnage per 1 meter
ir – inside radius
b – minimum flange length
V – V-width
Air Bending Force Chart – Mild Steel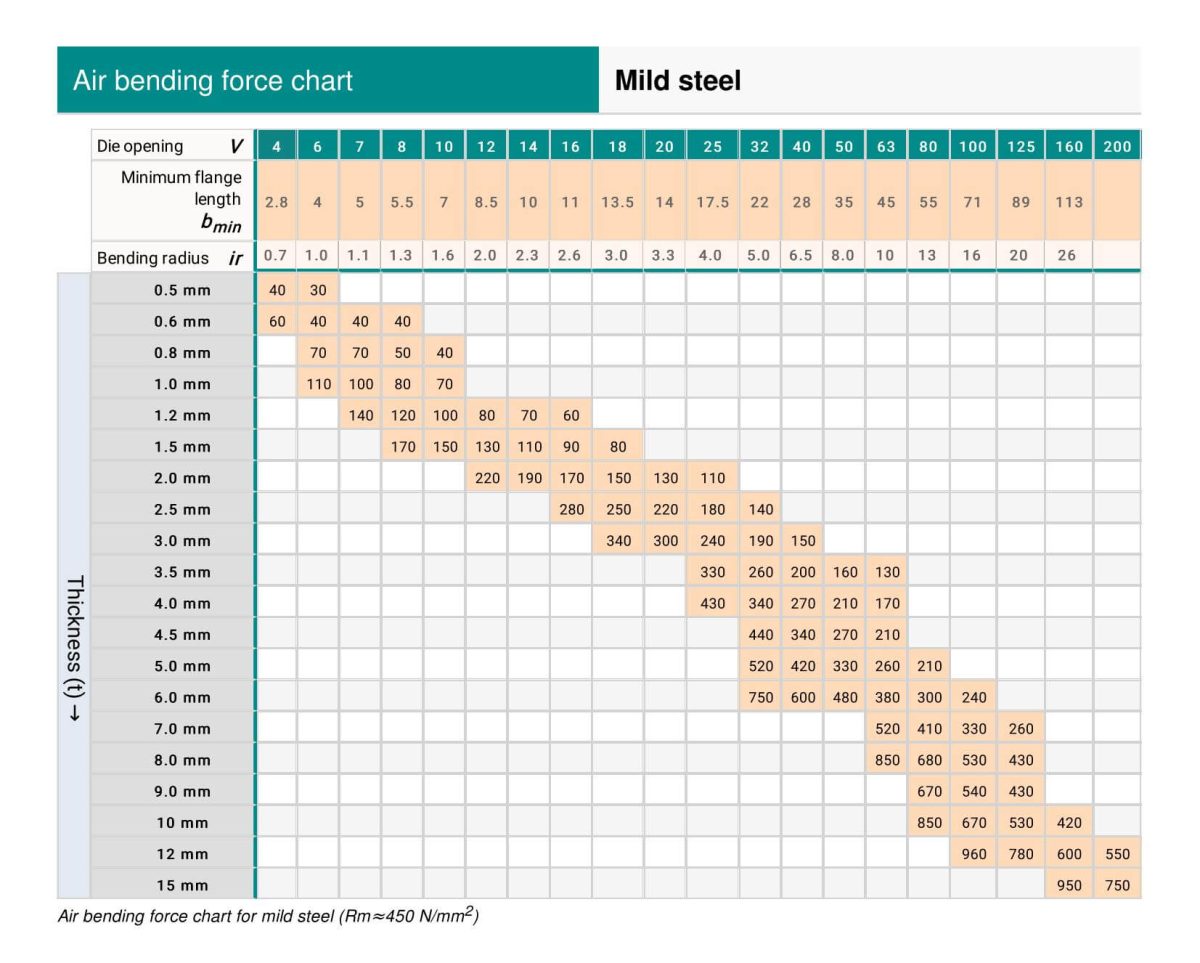 Air Bending Force Chart – Stainless Steel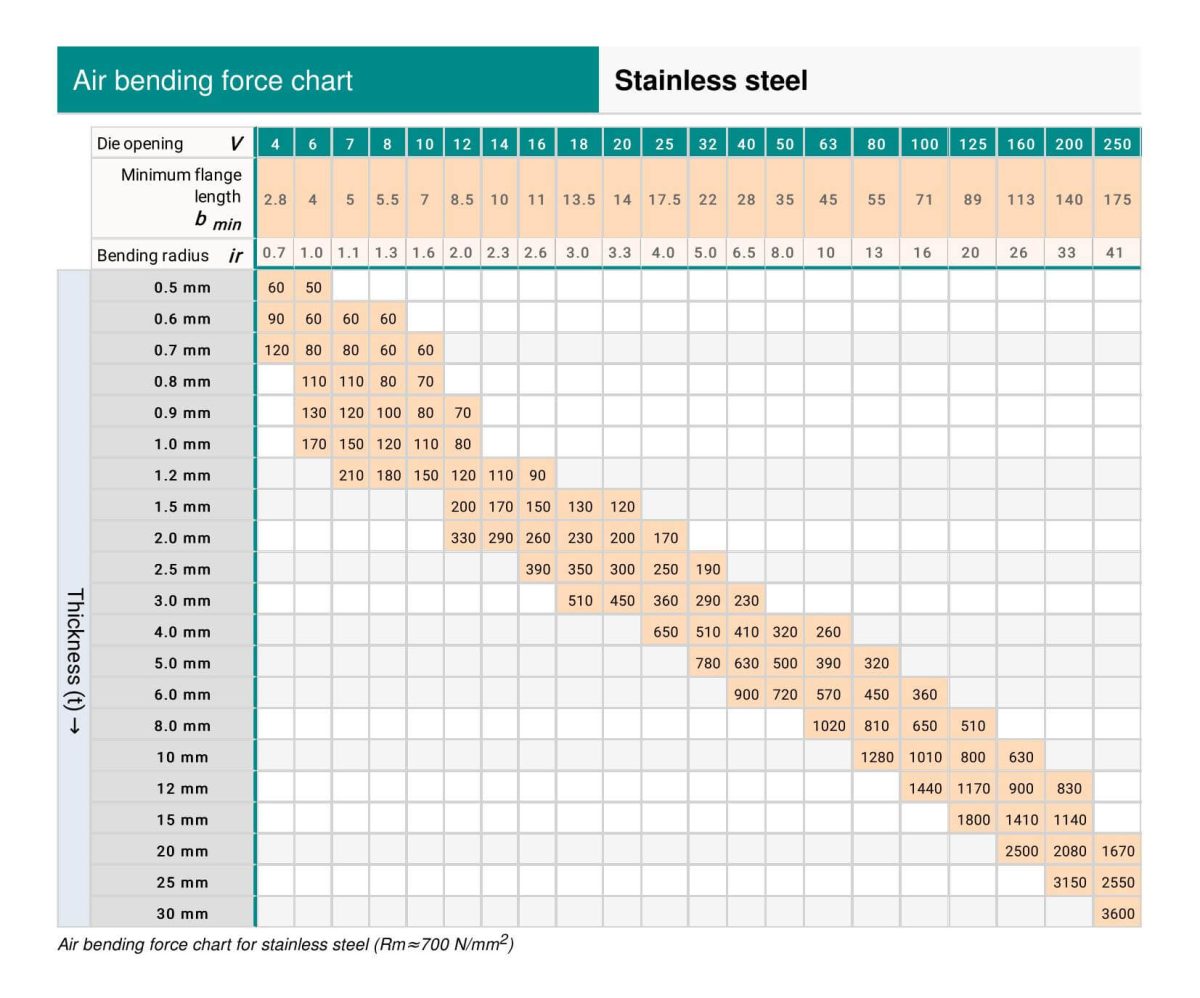 To facilitate your reading and printing, you can download the PDF file of the air bending force chart.
You can also use our press brake tonnage calculator to calculate the required bending force for your sheet metal products.
FAQs about air bending force chart
How to read the air bending force chart?
You can get the following information from the air bending force chart above if the data of the metal thickness and bending inner raidus are known:
Required bending force to bend metal sheet of 1 meter length
V-opening width
Minimum flange length
How to select the most appropriate V-opening?
The V-opening refers to the distance across the lower die mouth.
And the appropriate V-opening of the die should be selected according to the sheet metal thickness.
The air bending chart above shows the optimum relationship between the metal thickness and V-opening width.
However, some other factors will affect the selection of the V-width, including flange lengths, inner bending radius and the press brake tonnage as well as the capacity of the toolings.
What is the best relationship between metal thickness and V opening?
| | | | | |
| --- | --- | --- | --- | --- |
| Material Thickness (t)mm | 0.5-2.5 | 3.0-8.0 | 9.0-10.0 | ≥12.0 |
| V-Width | 6xt | 8xt | 10xt | 12xt |