After decades of development, laser technology has made its way from the laboratory into people's daily lives. It can be seen in various aspects of public life, including food, clothing, housing, transportation, industrial processing and manufacturing, and medical beauty. The development of a country's laser industry reflects the overall industrial manufacturing level to some extent.
However, this year the growth rate of the laser industry has slowed down, with some enterprises experiencing high growth while others are facing a decline in performance or even losses.
Based on the revenue scale and market share of laser enterprises in one year, we have selected the 10 enterprises that have the greatest impact on the laser industry.
Top Influential Laser Companies
1. Trumpf Group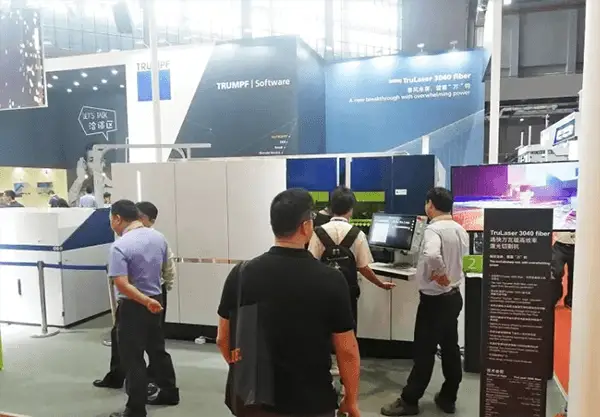 Trumpf Group was founded in 1923 and is one of the market and technical leaders in the field of industrial production machine tools and lasers in the world.
Over the course of its 90+ years of development, Trumpf has grown from a small machinery manufacturing workshop to a giant enterprise in the laser industry, with laser-related products now accounting for nearly 80% of its revenue.
In 2019, Trumpf made several important moves in the industry, including:
Completing the acquisition of Philips Photonics business and establishing a new business unit called TRUMPF Optical Components.
Signing an agreement with GFT to transfer its industrial internet platform axoom to GFT while retaining the brand ownership of smart factory manufacturing solutions and axoom.
Completing the signing ceremony with Shanghai Jiaotong University to establish the Sino-German Joint Laser Application Center.
Signing a strategic cooperation agreement with Jinan Gweike to promote complementary resources and achieve win-win cooperation.
Achieving an important milestone in its cooperative relationship with Italy France Semiconductor, a sensor manufacturer, by completing the delivery of the 1 billion vertical cavity surface emitting laser (VCSEL).
2. Coherent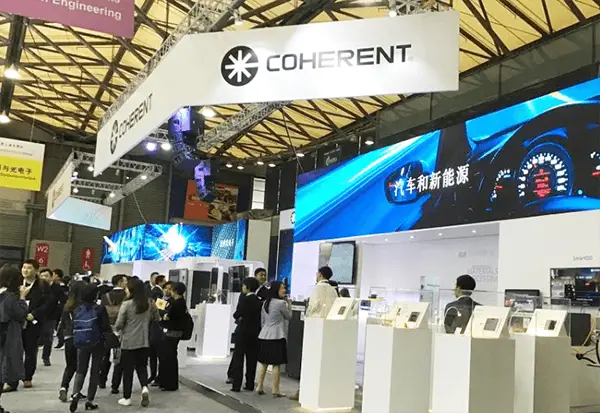 Coherent was founded in 1966 with a prominent advantage in CO2 lasers.
Over the years, it has evolved into one of the world's leading photonics manufacturers and innovators. Its offerings encompass CO2 lasers, fiber lasers, ultrafast lasers, semiconductor lasers, excimer lasers, and more, serving various industries such as scientific research, medical treatment, and industrial processing. In 2016, Coherent acquired Rofin laser for approximately $942 million, solidifying its position as a major player in the field of laser machine tools.
The subsidiary of Coherent, Nufern, supplies optical fibers to fiber laser enterprises globally, with a focus on the Chinese market.
3. IPG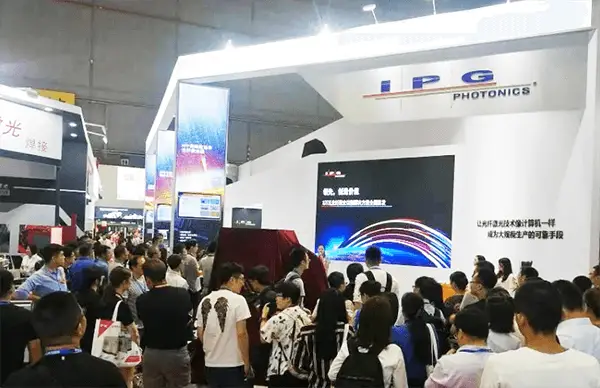 IPG was founded by physicist Dr. Valentin P. Gapontsev in Russia in 1991. The global headquarters was established in the United States in 1998 and was listed on NASDAQ in 2006.
Today, IPG is the leading developer and manufacturer of high-performance fiber lasers and amplifiers, with a market share far ahead of its peers. Its low-power, medium-power, and high-power lasers and amplifiers are widely used in various advanced applications, such as material processing, communications, entertainment, medical treatment, biotechnology, science, and technology.
In January 2019, IPG announced the acquisition of Padtec's submarine network division, aiming to expand the market for submarine network systems with its core pump laser and fiber amplifier technology, profiting from the growing deployment of submarine optical cable networks worldwide.
In August of the same year, IPG formed a strategic partnership with Brose North America to develop the straight-seam measurement technology for automobile seat guide rails. The two sides will work together to analyze performance data generated by ICI, covering penetration measurement, weld surface forming, weld tracking, and equipment technical availability.
In September, IPG debuted its 30000 watt fiber laser cutting solution (including a 30000 watt fiber laser and a 30000 watt fiber laser cutting head) at the Shanghai Industry Expo, providing more options for ultra-high power laser applications.
4. Han's Laser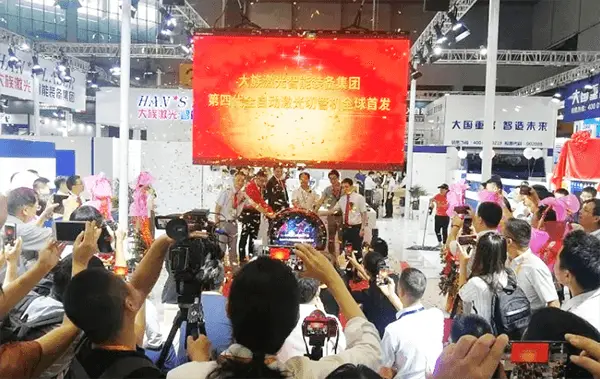 Han's Laser, founded in 1996, has become the leading manufacturer of industrial laser processing equipment in Asia and the world. Its main products include laser marking, laser welding, laser cutting, demonstration series equipment, PCB drilling series, industrial robots and more than 200 other industrial laser equipment and intelligent solution offerings.
In 2019, Han's Laser signed cooperation agreements with companies such as Huichuan Technology, Wittenstein, Tencent, Huazhi Intelligence, Tanaka, and China Unicom. Additionally, the company established joint laboratories or talent exchange platforms with universities such as Jinan University, South China Normal University, Shenzhen University of Technology, Tsinghua Institute of Flexible Electronics, and a senior vocational college.
Han's Laser has also made significant contributions to the laser industry chain by releasing innovative products such as a 20kW ultra-high power fiber laser cutting machine, an intelligent welding line for automobile welding, and a 10000-watt laser with independent intellectual property rights.
5. II-VI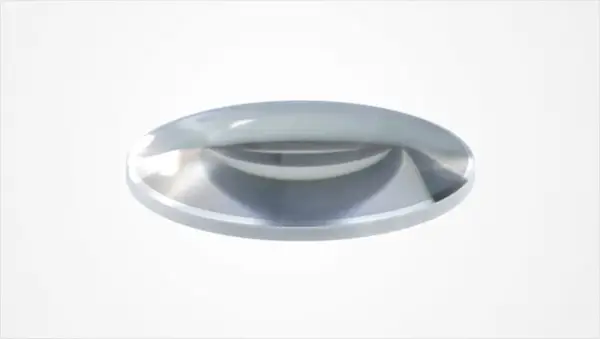 II-VI Incorporated was founded in 1971 and is headquartered in Saxony, Pennsylvania. At its inception, the company only focused on producing high-quality materials for high-power industrial CO2 laser optical elements. Today, II-VI has evolved into the world's leading manufacturer of engineering materials and optoelectronic components, offering a vertically integrated manufacturing experience.
In March 2019, II-VI established a laser processing head service center in Suzhou, China to provide strong technical support and fast spare parts turnover time for its Chinese customers. In September, the company entered into a strategic cooperation agreement with Guangbao Technology on lidar. The two companies will jointly commercialize laser product portfolios from near-infrared to short-wave infrared, utilizing their mass semiconductor laser and optoelectronic packaging manufacturing platforms. This will aid in the mass production and commercialization of semiconductor lasers for lidar system packaging, meeting the growing demand in commercial and industrial applications.
In September, II-VI successfully acquired Finisar and became the world's largest optical device and subsystem manufacturer. In December, the company signed a multi-year agreement worth over $100 million to provide silicon carbide (SIC) substrates for gallium nitride (GAN) RF power amplifiers deployed in 5G wireless base stations, the largest order in the company's history.
In 2019, II-VI launched several new products, including a pump light module, a commercial laser cutting head with zoom optical elements, high-power semiconductor laser and semiconductor architecture lamination, a high-power laser optical cable for blue laser beams, and a remote laser processing head RLSK, among others. These new offerings provide ample support for II-VI's market competitive advantage. The company also introduced the first aspherical sapphire lens for high-power industrial lasers.
6. Lumentum
Lumentum was spun off from JDSU in 2015. JDSU was created by the merger of jDS Fitel and Uniphase in 1999.
Lumentum is a world-renowned provider of optical communication products, serving the consumer and industrial laser markets.
Based in San Jose, California, Lumentum operates R&D, manufacturing, and sales offices globally.
Lumentum is dedicated to delivering cutting-edge optoelectronic solutions and enhancing the scope and speed of cloud computing, the internet, advanced manufacturing, and 3D sensing applications.
7. HGTECH
HGTECH was established in July 1999 and was listed on the Shenzhen Stock Exchange in June 2000. It became the first publicly traded high-tech company with a college background in Central China.
In September 2000, Huagong Technology successfully acquired Farley and Laserlab, well-known enterprises specializing in laser and plasma cutting systems in Australia.
In July 2004, the first batch of high-performance laser cutting machines produced by Huagong Laser passed inspection in Wuhan, marking the birth of China's first domestic high-performance laser cutting machine.
8. Bystronic
Founded in 1964, the Swiss Bystronic Group joined the Swiss Conzzeta holding company in 1994 and has since become one of the most renowned enterprise groups in Switzerland. In 1983, Bystronic produced its first CO2 laser cutting machine, marking its entry into the laser industry.
In June 2019, Bystronic established a crucial plate processing center in Johannesburg, South Africa, and initiated direct sales and after-sales service for the South African market. In December of the same year, Bystronic partnered with Spanish software expert Kurago to speed up the development of an intelligent factory.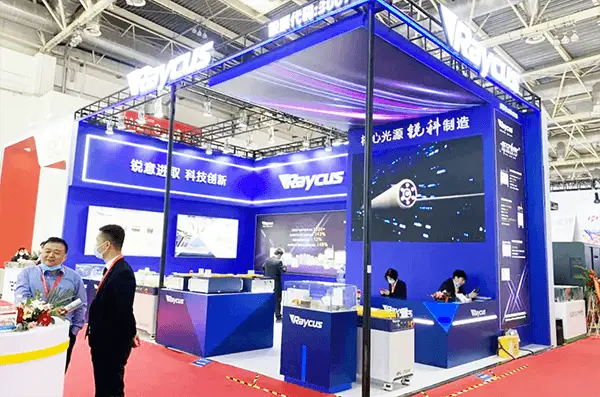 Founded by Dr. Yan Dapeng in 2007, Raycus Laser is a national high-tech enterprise with independent innovation and intellectual property rights, specializing in R&D, production, and sales of fiber lasers and their key devices and materials. The company primarily focuses on pulse and continuous wave fiber lasers, but also encompasses the R&D and sales of quasi-continuous fiber lasers, semiconductor lasers, special lasers and components, special fibers, laser control software, and other products.
10. CASTECH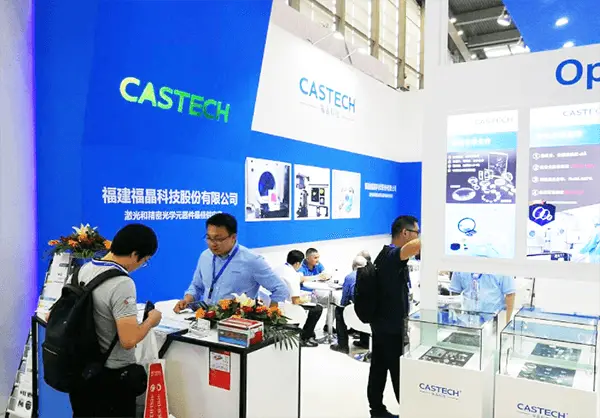 Castech was established on July 8, 1988 by the Fujian Institute of Material Structure of the Chinese Academy of Sciences. The company is primarily involved in the research and development, production, and sales of crystals, optical components, and laser devices.
Its products are extensively used in laser and optical communication fields, with Castech located at the forefront of the laser industry chain. The company's nonlinear crystals, laser crystals, and magneto-optical crystals continue to hold the top spot in global sales, with a market share of over 80%.
In recent years, Castech has developed acousto-optic Q-switch and holographic grating products that have been well-received by customers in ultraviolet laser, fiber laser, ultrafast laser, and optical communication industries, and have entered mass production and supply. Additionally, the company's independently developed magneto-optical isolator products have a dominant presence in the Chinese market.
Factors that Make a Laser Company Influential
As I researched the top influential laser companies, I found that there are several factors that contribute to their success. In this section, I will discuss some of these factors in detail.
Innovative Technology
One of the most important factors that make a laser company influential is their ability to innovate and develop new technologies. Companies that invest in research and development and come up with cutting-edge solutions are more likely to stay ahead of their competitors and attract new customers.
Market Share
Another important factor is the company's market share. Companies that dominate the market and have a large customer base are more likely to be influential. This is because they have the resources and the reputation to influence industry trends and shape the direction of the market.
Customer Satisfaction
Customer satisfaction is also a crucial factor. Companies that prioritize customer service and provide high-quality products and services are more likely to retain their customers and attract new ones through positive word-of-mouth. This can lead to increased market share and industry recognition.
Industry Recognition
Industry recognition is another important factor that contributes to a company's influence. Companies that receive awards and accolades from industry organizations and publications are more likely to be seen as leaders in their field. This can lead to increased visibility and credibility, which can help attract new customers and partners.
Sustainability Efforts
Finally, sustainability efforts are becoming increasingly important in the laser industry. Companies that prioritize sustainability and take steps to reduce their environmental impact are more likely to be seen as responsible and forward-thinking. This can help attract customers who value sustainability, as well as partners who are looking for socially responsible business practices.
Overall, these factors are all important in determining a laser company's influence and success. By focusing on innovation, market share, customer satisfaction, industry recognition, and sustainability efforts, companies can position themselves as leaders in their field and attract new customers and partners.
Future of the Laser Industry
Trends and Predictions
As someone who has been following the laser industry for several years, I can confidently say that the future looks bright. One of the biggest trends that we are seeing is the increased use of lasers in manufacturing processes. Lasers are incredibly versatile and precise, which makes them ideal for tasks such as cutting, welding, and drilling. As more companies realize the benefits of using lasers in their production processes, we can expect to see continued growth in this area.
Another trend that we are seeing is the use of lasers in medical applications. Lasers are already being used for procedures such as eye surgery and skin resurfacing, but we can expect to see even more medical applications in the future. For example, researchers are currently exploring the use of lasers to destroy cancer cells and to deliver drugs directly to tumors.
Challenges and Opportunities
Of course, there are also challenges that the laser industry will need to overcome in order to continue growing. One of the biggest challenges is the cost of laser technology. While the price of lasers has come down significantly in recent years, they are still relatively expensive. This can make it difficult for smaller companies to invest in this technology.
Another challenge is the need for skilled workers. Laser technology is complex, and it requires workers who are trained to operate and maintain these machines. As the demand for laser technology grows, there will be an increasing need for skilled workers.
Despite these challenges, there are also many opportunities for the laser industry. For example, as more companies adopt laser technology, there will be a need for companies that specialize in providing laser-related services. This could include everything from laser maintenance to custom laser design.
Overall, I believe that the laser industry has a bright future ahead. With continued innovation and investment, we can expect to see even more exciting developments in the years to come.